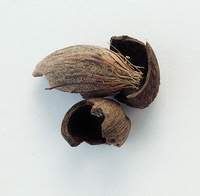 Coal is not well. Serious supply constraints in Australia, a major power crisis in South Africa shutting down big mines, and shortages in China on record domestic demand, prompting the country to halt all exports, have pushed up prices to records. Analysts are very bullish on coal not just for the immediate future, but for the coming years. This automatically makes biomass an attractive alternative. The green fuel is no longer merely interesting for its capacity to reduce carbon emissions, it has become a feasible alternative to coal on purely commercial grounds. Those who can tap into the niche market could be doing a good deal.
Let's do the math, but take into account that data for biomass price estimates are rudimentary and freight rates for the bulky fuel would be difficult to assess. We compare South African coal - more than a quarter of Europe's energy coal is shipped from Richards Bay - with prices for palm kernel shells, a biomass fuel that is being co-fired routinely by several European power producers. Palm kernel shells (PKS) are a waste residue from palm fruit processing; they are easy to ship, don't need to be densified and can be readily co-fired with coal (for PKS fuel properties, see the
IEA Bioenergy Task 32 - Biomass Combustion and Co-firing
and its databases on biomass fuels).
European contracts for South African coal from Richards Bay for delivery to Amsterdam-Rotterdam-Antwerp with settlement next year rose to $112.25 per metric ton today. Spot prices for FOB deals have been consistently hovering around $100/ton for months, and have been higher than that for most contracts since the beginning of this year.
Coal at Richards Bay has an average heating value of 25.1 Gj/ton. So today's price comes down to

$4.427/Gj

, which is high by any means, but still cheaper than continental natural gas.
Palm kernel shells from Nigeria, Africa's largest producer, fetch farmgate prices of $6.45/ton. Biopact has an FOB quote for 20,000 tons at $40 per ton, for dry PKS, shipped out from Port Harcourt. It would seem that $40 per ton is high, compared to such a low farmgate price, but we take it as an indicator of inefficient logistics in Nigeria - we can imagine it isn't easy to collect PKS from plantations inland and to transport it over bad roads to port. So we take the FOB price as such (negotiations would certainly push it down a bit).

Dry palm kernel shells have a heating value of around 21 Gj/ton. So the $40/ton price would be equivalent to

$1.904/Gj

. A major competitive edge over South African thermal coal.
However, freight rates would be considerably higher for PKS because of the much lower bulk density of the biomass fuel (750kg/m³) compared with Richards Bay coal (around 1300kg/m³).
Freight rates for dry bulk goods have seen records over the past year, but have crashed recently on fears of a global recession (see chart of the Baltic Dry Index, the most often quoted index for commodity freight rates;

click to enlarge

). So it's a bit tricky to estimate prices. We would however guesstimate, given the fact that the difference in the FOB price between coal and PKS is so big, even much higher freight rates would not close the price gap between the two fuels anywhere soon. We averaged shipping prices for grains with a similar bulk density (around 750kg/m³), and find PKS would still be considerably cheaper at their destination: Amsterdam-Rotterdam-Antwerp.
Add that the distance between Port Hartcourt and Antwerp (4419 nautical miles) is considerably shorter than that between Richards Bay and Antwerp (7,033 nautical miles). So this would largely offset higher freight rates for PKS. On the other hand, handling procedures and other supply chain steps for such a new fuel like PKS are probably untested and inefficient at the moment. This would add some to the price.
Finally, it is important to note that co-firing renewable biomass yields added value for power producers, because the fuel reduces carbon emissions - this added value can be expressed in many forms: green electricity certificates, carbon credits, etc...
In short, it seems like palm kernel shells from Nigeria could beat several contracts for coal from South Africa. If coal's problems persist over the coming years, similar forms of biomass could begin to find a niche as a commercially viable alternative fuel source. Supply chains and logistical infrastructures are virtually non-existent (some current biomass trade routes pictured in the map) which means a dedicated investment in these chains in places where a secure biomass supply is available, could lower prices still further.
References on which we based our guesstimation can be found below:
energy :: sustainability :: biomass :: bioenergy :: biofuels :: crop residues :: coal :: co-firing ::



Coal in trouble:


Bloomberg: Coal Rises the Most in Three Weeks as South African Mines Shut - January 25, 2008.

Reuters: S.Africa export coal to be kept for domestic - January 24, 2008.

AP: China Halts Coal Exports Amid Shortage - January 26, 2008.

Times Online: Coal, and not gold, should be the real concern - January 26, 2008.

Mining Weekly: More coal price increases on the way, says senior analyst - January 25, 2008.

Fairfield (Australia): Spot the boom as coal price soars - January 25, 2008.

Reuters: China may delay coal exports on power shortages - January 24, 2008.


News about spot prices, discussion of several contracts:
Reuters: Richards Bay, DES ARA coal prices rise - January 8, 2008.

Reuters: RPT-PREVIEW-Japan-Australia '08 thermal coal price record-bound - January 24, 2008.



Freight costs:


Coal Portal: Freight rates [subscription req'd].

The Baltic Dry Index, which measures shipping costs for commodities.

Example list of concrete freight rates for grains, per ton, over the past months and years - one company; we compared prices over at different charterers.


Co-firing PKS and biomass in general:
Essent Energy's Amer power plant in the Netherlands is one of the facilities in Europe co-firing PKS and coal.

Two interesting case studies about this practise can be found here:

IEA Bioenergy Task 38: "Greenhouse Gas Balances of Biomass Import Chains for "Green" Electricity Production in The Netherlands" [*.pdf], IEA Bioenergy Task 38, Greenhouse Gas Balances of Biomass and Bioenergy Systems.

IEA Bioenergy Task 40: "Sustainable International Bioenergy Trade: securing an international supply and demand", IEA Bioenergy Task 40: international bioenergy trade, 2006.

On co-firing biomass in general, see the IEA's Bioenergy Task 32, entirely devoted to the topic. See especially its co-firing database of 150 major power producers who burn biomass alongside coal. Data about fuel properties for different types of biomass can be found in these databases.




Farmgate price estimates for crop residues in Nigeria can be found here:



S.O. Jekayinfa, and V. Scholz, "Assessment of Availability and Cost of Energetically Usable Crop Residues in Nigeria", Tropentag 2007, University of Kassel-Witzenhausen and University of Göttingen, October 9-11, 2007, Conference on International Agricultural Research for Development.

The quote we received for the 20,000 tons of PKS comes from a Nigerian agribusiness company based in Owerri in Imo State. Contact us for details.


Article continues