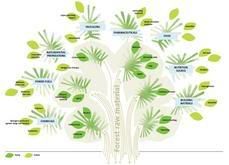 The European Commission recently presented its
'Lead Market Initiative for Europe'
which is aimed at fostering the emergence of lead markets with high economic and societal value. On the basis of intense stakeholder consultations, six markets have been identified against a set of objective criteria: eHealth, protective textiles, sustainable construction, recycling, bio-based products and renewable energies.
These markets are seen as highly innovative, responding to customers' needs, and having a strong technological and industrial base in Europe. They depend more than other markets on the creation of favourable framework conditions through public policy measures. For each market, a plan of actions for the next 3-5 years has been formulated. According to the Commission, European citizens will benefit both from the positive impact on growth and employment (the identified areas could represent three million jobs and €300 billion by 2020) and from the access to enhanced goods and services of high societal value.
The European biotech industry's umbrella organisation EuropaBio
welcomes
the communication particularly because it provides important support in the area of bio-based products, such as enzymes, biochemicals such as bio-based building-blocks or bioplastics, which will be produced together with bioenergy in future integrated "biorefineries". These renewable and biomass based products will replace fossil fuels (schematic: a tree of current and future bio-products from woody biomass,
click to enlarge
). By developing support policies and measures that will stimulate the demand for these products, this new policy will encourage innovation for bio-based products by transforming knowledge into new bioproducts and bioprocesses, the organisation says.
Over the last two years the biotech industry has supported the European Commission to work out a set of concrete steps to realise the vision of a
Knowledge-Based Bio-Economy
(KBBE), where biotechnology's new, clean, energy-efficient processes and innovative biobased products create a sustainable industrial base to ensure Europe's future prosperity. EuropaBio's "Industrial Biotechnology Policy Agenda for Europe" produced an outline of policy recommendations to develop a competitive KBBE in Europe, but recognized that in order for these recommendations to be implemented, political support was needed (
previous post
, see also the
'Plants for the Future'
technology platform ).
We need to make sure that we develop a coherent, coordinated and comprehensive overall policy framework supporting the development of bio-based product markets. If policy makers get it right, bio-based products and biotechnology can be the key which unlocks the door to an environmental and economical sustainable future for Europe. The objectives of the Lisbon agenda are still within reach.

- Johan Vanhemelrijck, Secretary General of EuropaBio
According to the biotech organisation, encouraging public procurement for bio-based products, stimulating the demand via standards, developing an information and communication campaign explaining the benefits of these products, and looking for specific financial support for the establishment of biorefinery pilot and demonstration plants will certainly stimulate the development, production and uptake of bio-based products in Europe:
energy :: sustainability :: biomass :: bioenergy :: biofuels :: bioproducts :: biotechnology :: green chemistry :: biorefinery :: bioeconomy :: EU ::
This Lead Market Initiative is the first step in the process of active political support and incentives that will help Europe reap the full benefits of the knowledge based bio-economy. We are pleased that the Commission has adopted an integrated approach bringing together all the major policy areas - such as research and innovation, environment, agriculture, industry, transport and energy - to develop a common action plan in this area. We encourage the Commission and the Member States to follow-up this Communication with concrete actions to provide full benefits and increased competitiveness for the European market.

- Ian Hudson, President - DuPont Europe, Middle East & Africa and Chair of EuropaBio's Industrial Biotech Council.

The Commission describes bio-based products as innovative products made from renewable, biological raw materials such as plants and trees. The long term growth potential for bio-based products will depend on their capacity to substitute fossil-based products and to satisfy various end-used requirements at a competitive cost.

Europe is well placed in the markets for innovative bio-based products, building on a leading technological and industrial position, the executive body of the Union says. Perceived uncertainty about product properties and weak market transparency however hinder the fast take-up of products.

The Commission's action plan for this lead market integrates all necessary actions in a synchronised way to favour the innovation of the new products and services. The actions range from improving the implementation of the present targets for bio-based products over standardisation, labelling and certification to ensure the quality and consumer information on the new products to harnessing the purchases of public authorities to show the way to the future.

According to the Commission European citizens will greatly benefit from reduced dependency on fossil products and of reduced emission of pollutants, through the wider use of these bio-based products. In the medium term, additional capacity could also help to reduce prices of average goods.


When it comes to renewables, the communication states that the European renewable energy sector has an annual turnover of €20 billion and provides jobs to 300.000 people while meeting approximately 8.5% of Europe's energy needs. The European Council in March 2007 set a binding target of a 20% share of EU energy consumption for renewable energy by 2020. But several problems remain:

• The external costs of energy use are not fully reflected in energy prices.

• Important learning curve effects which would lower prices in several technologies are exploited more slowly on account of present low levels of demand.

• The fragmentation of renewable energy support systems and the existence of administrative and market barriers mean that the potential of the internal market is not fully exploited.

The main elements of the renewable energy action plan are removing barriers to the integration of renewable energy sources in the EU energy system and simplifying authorisation procedures. A coordinated approach for standard setting and labelling on technologies as well as mobilising public and private financing are other measures to help reaching the 20% target by 2020.


EuropaBio's mission is to promote an innovative and dynamic biotechnology-based industry in Europe. EuropaBio, - the European Association for Bioindustries -, has 87 corporate and 8 associate members operating worldwide, 6 Bioregions and 25 national biotechnology associations representing some 1800 small and medium sized enterprises.



References:


European Commission, Enterprise and Industry, Innovation Policy: A Lead Market Initiative for Europe - January 2008.

European Commission, Research: Biosociety, the Knowledge-based Bio-Economy.

EuropaBio: Biotech industry welcomes European Commission's communication on European Lead Market Initiative - January 7, 2008.

Biopact: European biotech industry releases its policy on biofuels - August 18, 2007

Biopact: 'Plants for the Future' technology platform presents plan for European bioeconomy - July 02, 2007


Article continues