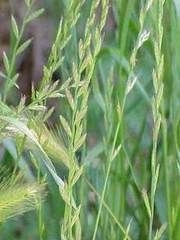 We've received quite a few reactions to our translation of a reportage on a study which shows biogas can replace all EU natural gas imports by 2020. Other media outlets, blogs and content networking tools have picked up on the story. But apparently there is some confusion about what exactly we presented and where to find more precise references. So let us make them clear.
1. In 2006, the German Green Party (Bündnis 90/Die Grüne) commissioned a study to analyse the potential of biogas - both biogas obtained from anaerobic digestion as well as synthetic biogas (Bio-SNG) obtained from the gasification of biomass - in Germany and in the EU as a whole. It asked in particular for an analysis of the potential to feed biogas into the natural gas grid on a large scale.
2. This study was conducted by two science institutes: the
Öko-Instituts - Institut für angewandte Ökologie
(Eco-Institute - Institute for Applied Ecology) and the
Institut für Energetik und Umwelt
(Institute for Energetics and the Environment), two leading German environmental science organisations, known throughout Europe for their work on renewable energy.
The analysis was published under the title: "Möglichkeiten einer europäischen Biogaseinspeisungsstrategie" ("Possibilities for a European biogas feed in strategy") and presented by the Greens to the Bundestag last year.
The two-part document is available - only in German - in one part from the Green party
here
[*.pdf].
And in its original two parts from the Öko-Instituts:
"Teilbericht I, Potenziale" [Potential], written by Daniela Thrän, Michael Seiffert, Franziska
Müller-Langer, André Plättner, Alexander Vogel.

"Teilbericht II, ökologische und sozialökonomische Analyse" [Ecological and Socio-Economical Analysis], written by Uwe R. Fritsche, Katja Hünecke, and Klaus Schmidt.
German-speaking Biopact members referred to the original study in an
earlier article
. As far as we know there is no English translation of the report.
4. Because the original study concluded that biogas has such a large potential, German media picked up on it before the document was formally presented to the Bundestag. ZDF (Zweites Deutsches Fernsehen), a large public service German television channel, made a reportage about the report, for a broad audience. ZDF put this reportage
online
, and Biopact translated it into English (see
here
) to augment its earlier article. ZDF's short overview of the findings of the report is not meant as a scientific discussion but merely as a presentation for a non-expert audience. Hence it contains figurative expressions (e.g. "with biogas made from one hectare of energy crops per year, you can travel 70,000 kilometers or two times around the world").
5. After seeing the (translation of) the reportage, English-speaking readers have asked for more info about the potential of using grass species as a (single) substrate for the production of biogas, because that would imply the production of a (gaseous) "cellulosic" biofuel of sorts. Well, here are some good starting points:
Last year, the UK Government's Department of Trade & Industry (DTI, now BERR) published a study under its New and Renewable Energy Programme on grass as a biogas substrate. The potential was assessed on the basis of field trials and results (yields, energy balances, economic feasibility, etc...) presented in an analysis with the following reference:
Lucy Holliday, "Rye grass as an energy crop using biogas technology" [*.pdf], Greenfinch Ltd, prepared for DTI, s.d. [2007]. Executive summary and appendices, here [*.html].
A more comprehensive study, covering a wider variety of (herbaceous) energy crops is a PhD dissertation published in 2006:
Annimari Lehtomäki, "Biogas production from energy crops and residues" [*.pdf], Jyväskylä Studies in Biological and Environmental Science, PhD thesis, Jyväskylä University, Finland, 2006.
On the biogas potential of a tropical grass species like sugarcane, see the older paper:
Colen, F. and Pasqual, A., "Sugar cane (Saccharum sp.) juice energetic potential as substrate in UASB reactor",

Energia na Agricultura

, 2003, Vol. 18, No. 4, pp. 58-71.
Research on grasses as dedicated energy crops for biogas is ongoing throughout Europe. Earlier we reported on research by the Northsea Bioenergy Partnership into
sorghum and sudan grass
, by a German university on many
different sorghums
, by a French development agency turned private company working equally on sorghum (
here
), and on the DTI study dealing with rye grass (
previous post
). Practical applications are found in Austria, where
smooth meadow-grass
(
Poa pratensis
, known in the U.S. as Kentucky bluegrass) is anaerobically digested and the biogas used as a transport fuel. German researchers and companies are active in India in projects that deal with the conversion of bagasse, the abundant cellulosic residue from sugarcane processing, into biogas with the goal of using it, amongst other purposes, as a transport fuel (
earlier post
and
here
and
here
).
Interestingly, in Austria the world's first
grass/biogas based biorefinery
is being built. The refinery will use grass as a feedstock for the extraction of amino-acids and lactic-acid, - green platform chemicals used for a variety of products - with the remaining biomass cascading towards becoming a substrate for biogas, and in a final step ending up as an organic fertilizer. [Entry ends here].
energy :: sustainability :: biomass :: bioenergy :: biofuels :: biogas :: biomethane :: bio-CNG :: bio-SNG :: grass :: biorefinery :: Austria :: Germany :: EU ::
Article continues