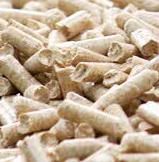 It is very rare for a policy maker to explicitly say which of the future energy sources he thinks will be the most important. Most politicians would prefer to remain technology neutral. But in South Korea, Knowledge & Economy Minister Lee Yoon-Ho was asked the question by parliament, requiring him to make a choice. His
answer
: biomass and bioenergy will be "the most important and useful amongst new sources of renewable energy for a significant time in the future".
The minister made the remarks on Tuesday in a plenary session of the parliamentary committee on knowledge and economy. Lee was answering Grand National Party lawmaker Kang Yong-seok's questions on the efficiency of renewable energy sources.
The minister compared renewable technologies such as solar, wind, small hydro and biomass . The latter clearly stood out, even though Lee Yoon-Ho gave no list of reasons as to why he thinks this is so.
There are some obvious advantages to bioenergy, though, making his choice rather self-evident:
biomass offers reliable baseloads, as it is stored solar energy; other renewables are intermittent and thus rely on an outside source of energy in order to deliver energy round the clock. Currently, there are no efficient energy storage options for wind or solar
biomass is the only renewable energy source capable of providing renewable heat in an efficient manner (co-generation, district heating, household boilers); in many highly developed countries (like South Korea) heating is both the most difficult as well as the sector with the biggest need for renewable energy

biomass can make use of existing infrastructures, such as coal and gas power plants and their fuel handling infrastructures, as well as gas pipelines and coal supply chain infrastructures

biomass can be physically transported and traded, because it is stored solar energy. This makes it possible to plan and optimise energy production at sites that need reliable baseloads and where there is a lack of space for other renewables. Trading biomass also allows power producers to import fuels from countries where the production would yield major environmental or social benefits, or from places where a low-cost supply is available.
a single source of biomass can be converted into a wide range of products, from green platform chemicals to liquid, gaseous and solid fuels; this flexibility gives energy crop growers a range of strategic options which can maximise value
energy crops can help to restore the environment; they can be grown to perform key ecosystem services, such as curbing erosion and desertification, re-greening deforested areas, restoring soil health, and most importantly, sequestering carbon
biomass can become carbon-

negative

, that is, systems can be designed that actively remove CO2 from the atmosphere (by geosequestering biogenic CO2 or by sequestering biochar in soils); all other renewables on the contrary remain carbon-positive over their lifecycle
last but not least, biomass is by far the least costly of all renewables, easing the economic challenge of making a transition to clean energy and making it possible to serve the poor, who are always the first to suffer under higher energy prices

Obviously, the story of renewable energy is not one of pitting one technology against another one. On the contrary, renewables can be
coupled to each other
, and, with biomass delivering strong baseloads, replace all our fossil fuel based energy production in an affordable and efficient way [entry ends here].
Picture
: Miscanthus x giganteus pellets, used in power plants in Europe.
energy :: sustainability :: biomass :: bioenergy :: solar :: wind power :: renewables :: intermittent :: baseload :: carbon-negative :: climate change ::