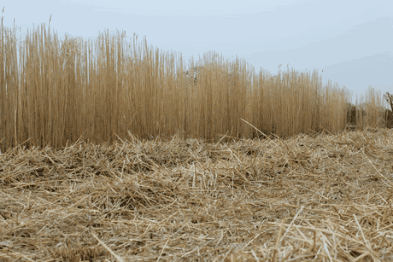 The United Kingdom is one of the worst performers in the EU when it comes to increasing its share of renewables in the energy mix. However, the country is rapidly speeding up its investments in clean energy, with biomass spanning the crown.
The UK now has a dedicated biomass capacity larger than 1400MW operational and in the pipeline. The interest in biomass has grown strongly because of its inherent advantages over intermittent sources and its cost-effectiveness.
Farmers Weekly Interactive
has an interesting
overview
of recent developments in the sector in the UK.
Biomass fuels in Britain are both produced locally as well as imported. Many of the large power plants are located in coastal areas, facilitating (long distance) imports. Fuels include both waste biomass (wood from industry, green waste) as well as fuels made from dedicated energy crops, such as miscanthus or short rotation willow. Imports include wood chips and pellets from Scandinavia and Canada.
Besides large power plants, the number of smaller, dedicated co-generation plants that yield both power and heat in a highly efficient manner is on the rise.
Picture
: dedicated energy crops, like
Miscanthus x giganteus
, are increasingly used as a fuel for power generation in the UK.
Credit
: Farmers Weekly Interactive.
energy :: sustainability :: biomass :: bioenergy :: biofuels :: energy crops :: miscanthus :: cogeneration :: United Kingdom :: Africa ::