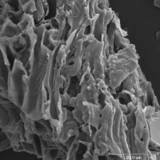 Carbon capture will have a crucial role in mitigating climate change through reduction of existing power plant emissions and improvements in management of biomass carbon. A large EPSRC grant award enables the creation of six new academic posts and the recruitment of 6 research associates and 10 to 20 doctoral students at the Universities which make up the
Scottish Center for Carbon Storage
(SCCS) to develop research excellence in the field.
The SCCS is a research collaboration between Edinburgh University, Heriot-Watt University and the British Geological Survey.
Two methods for CO2 capture have been targeted: intervention in power plant and industrial processes through physical capture systems, and intervention in natural biological processes exploited by forestry and agriculture, in particular biochar. Applications are now invited from innovative and enthusiastic researchers of proven high quality. You will develop and validate the science, engineering and socio-economic insights, which will create real operational capture systems. The six posts will be linked through the Centre for Carbon Storage, which already hosts a critical mass of expertise in geological carbon storage.
Four permanent posts at the University of Edinburgh will be in the areas of:
Engineering systems assessment for biochar
Soil science for biochar
Socio-economic technology assessment of biochar
Modelling and optimisation of adsorption processes at power plant scale
Two positions at Heriot-Watt University will be in the areas of:
Membrane technology for pre and post combustion capture systems, with interest in mixed mode membranes.
Novel CO2 separation systems, e.g. high efficiency gas/liquid contact.
Funding also exists for 6 Research Associates and 10-20 Doctoral students - with additional grants provided from Industry and the Scottish Funding Council. You will recruit these colleagues, and be mentored by established senior academics in each University:
energy :: sustainability :: bioenergy :: biofuels :: biomass :: carbon capture and storage :: carbon-negative :: biochar ::

You should have a relevant PhD in science, engineering, or a specified social science. You must have ambition to create a centre of world significance, lead research strategy, develop funding opportunities, recruit students, as well as develop technologies, processes and procedures to meet the needs of industry - or enable creation of new industries.

You will be provided with support to create working links across the UK, EU and worldwide, develop industrial and stakeholder consortia, and MSc and CPD programmes.

All positions will be appointed in the range £27,466 - £41,545.

More information here: Renewable Energy Jobs.