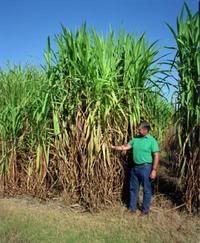 Italian chemical group Mossi & Ghisolfi (M&G) plans to build a 200,000-tonne ethanol plant and convert it to using cellulose feedstock to make next-generation biofuels. M&G Vice President Guido Ghisolfi said the group with partners would invest €100 million (US$148.1 million) to build the plant in Italy by 2009 and €120 (US$175.9) more in research to convert it to cellulose feedstock later on.
The plant in the north Italian region of Piedmont would produce 200,000 tons, or about 2.5 million hectoliters of bioethanol to help Italy meet its bioethanol target of about 1 million tons by 2010.
"Our goal is to be competitive with Brazilian ethanol even without subsidies," Ghisolfi said on the sidelines of a biofuels
conference
organised with the Global Bioenergy Partnership.
The new plant would initially use 600,000 tons of maize as feedstock and Tortona-based M&G has already lined up local farmers to deliver grain as it aims to cover 60 percent of feedstock needs with local supplies. M&G, which is the world's biggest producer of PET for packaging, last year started a research aimed at converting the future bioethanol plant from maize to fiber sorghum - a high yielding biomass crop.
Italian researchers have been developing hybrid sorghums with a focus on biomass production. The tropical plants have been made to thrive in European conditions. Some of the hybrids grow to a height of 4 to 4.5 meters (13-15ft) and contrary to miscanthus, switchgrass or other energy crops, they require no irrigation and less fertilizer. Trials show impressive yields of 30 and 40 tons of dry matter biomass per hectare (12 - 16 tons/acre) (graph,
click to enlarge
).
M&G will be drawing on such energy crops and has already presented an evaluation of environmental impact of the new plant - a key document for getting a government permit for any big industrial project in Italy - to the government and planned to start works in May 2008:
energy :: sustainability :: biomass :: bioenergy :: biofuels :: cellulosic ethanol :: energy crops :: sorghum :: climate change :: Italy ::

The new plant's output would be sold mostly in Italy where a number of major petrol distributors have pledged to boost bioethanol blend sold at their pump stations from 2008. The group aims to launch a demonstration plant by 2012 which will have a 20,000 ton annual output.

An increasing number of scientists and producers say that the second-generation biofuels, which are made from non-edible crops and even municipal waste, will be highly effective against climate change.

Ghisolfi said M&G would aim to sell its second-generation technology once it is developed.

Research is under way around the world to develop the second-generation biofuel technology, but experts say it could take a few more years before they become commercially sustainable and profitable.

Corrado Clini, chairman of Global Bioenergy Partnership, said M&G's project is set to be the biggest in Europe and would help Italy - which has been lagging behind other European Union countries in hitting EU's biofuels targets - become the leader in the second-generation biofuels research.



Picture

: biomass sorghum yields high amounts of cellulose for conversion into bioproducts; it requires less water and fertilizer than other high yielding tropical energy crops.

References:
Mossi & Ghisolfi: Bio-Ethanol Conference: "Second Generation Ethanol - A realistic challenge", Tortona (Italy) - February 5, 2008.

Reuters: Italy's M&G to build bioethanol plant - February 18, 2008.

Andreina Belocchi, Fabrizio Quaranta, Valerio Mazzon, Nicola Berardo, Ersilio Desiderio, "Fibre sorghum: influence of the harvesting methods on plant moisture and fibre content" [.*pdf],

Interactive European Network for Industrial Crops and their Applications

.