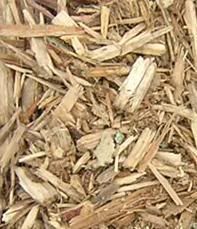 Georgia Power and Greenway Renewable Power LLC, an affiliate of bioenergy company Rollcast Energy Inc.,
announce
they have penned a 15-year deal for electricity that will be generated from environmentally-friendly biomass. The 50MW of power will come from a waste wood fueled facility to be located near Franklin in Heard County. The material used to make electricity will come from timber harvesting residuals and collection of non-commercial tree species, tree-thinnings, lumber scraps and wood waste reclaimed from landfills.
The contract comes less than a month after Georgia Power's deal with Yellow Pine Energy Company, under which it will buy another 50MW of biomass power from a 100MW plant (
previous post
).
The Greenway facility is scheduled to go into operation in 2010 and will produce 50 megawatts of renewable energy. Under the contract, Georgia Power will purchase 100 percent of the plant's capacity. One megawatt is enough energy to supply a Wal-Mart store or approximately 250 Georgia residences.
Wood waste is both plentiful and readily available in Georgia so it's a logical renewable energy choice for us. It's important that we continue to look for ways to expand the diversity of our generation mix by providing our customers with a cleaner form of energy with lower emissions.

- Jeff Burleson, director of Resource Policy and Planning
With the addition of this contract, Georgia Power's energy portfolio includes contracts with six qualified biomass and renewable facilities throughout the state that generate 130 megawatts, or enough renewable energy to power more than 32,000 homes. These contracts include electricity generated from wood waste, landfill biogas and hydro. Georgia Power also buys energy from eight other renewable sources when available:
energy :: sustainability :: biomass :: bioenergy :: biofuels :: wood waste :: forestry :: bio-electricity :: renewable :: climate change :: Georgia ::

Rollcast Energy develops, owns and operates clean renewable power plants that use wood or biomass for fuel. The company seeks to provide customers with low-cost, environmentally benign electricity that reduces the nation's dependence on imported energy and provides sustainable jobs in local communities. This mission is accomplished through Rollcast's team of experts in independent power, its current pipeline of projects in development, and its relationship with customers.

The deal with Greenway Renewable Power comes after Georgia Power's recent contract Yellow Pine Energy Company, LLC, which operates a biomass-fired facility to be located near Fort Gaines, Ga. It signed a 20-year contract for electricity that will be generated from environmentally-friendly wood waste.

The Yellow Pine facility is scheduled to go into operation in 2010 and will produce 110 megawatts of renewable energy. Under the contract, Georgia Power will purchase almost half of the plant's capacity, or about 50 megawatts.

Georgia Power is working to increase its renewable energy portfolio both through the purchase of energy from renewable generators and through investments in self-owned renewable generation. Additionally, Georgia Power will invest $43 million annually in 18 different demand response and energy efficiency programs, including six new programs recently approved by the Georgia Public Service Commission. These programs are expected to reduce electricity demand by 1,000 megawatts by 2010.

Georgia Power is the largest subsidiary of Southern Company, one of America's largest generators of electricity. The company is an investor-owned, tax-paying utility with rates well below the national average. Georgia Power serves 2.3 million customers in all but four of Georgia's 159 counties.



References:


Georgia Power: Georgia Power Seals Deal for Additional Power From a Renewable Generator - February 11, 2008.

Biopact: Georgia Power signs contract with biomass plant to buy output from 50MW - January 16, 2008