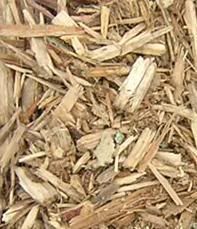 Georgia Power
announces
it has significantly increased the amount of energy under contract from independent renewable power producers and further diversified its fuel mix by signing its largest renewable energy contract to date with a plant that will use wood biomass in Georgia to make electricity.
Georgia Power and Yellow Pine Energy Company, LLC, a biomass-fired facility to be located near Fort Gaines, Ga., signed a 20-year contract for electricity that will be generated from wood waste sourced in a sustainable manner. The material will come from timber harvesting residuals and collection of non-commercial tree species, tree-thinnings, lumber scraps and wood waste reclaimed from landfills.
The Yellow Pine facility is scheduled to go into operation in 2010 and will produce 110 megawatts of renewable energy in a circulating fluidized bed combustion system. Under the contract, Georgia Power will purchase almost half of the plant's capacity, or about 50 megawatts. One megawatt is enough energy to supply 250 Georgia residences.
The Yellow Pine contract is the largest one to date that Georgia Power has signed with a renewable generator. With the addition of this contract, Georgia Power's energy portfolio includes contracts with five qualified biomass and renewable facilities throughout the state that generate 80 megawatts, or enough renewable energy to power more than 20,000 homes. These contracts include electricity generated from wood waste, landfill methane gas and hydro. Georgia Power also buys energy from a dozen other renewable sources when available.
Renewable electricity from Georgia's biomass is growing rapidly for a variety of reasons. In 2006, the Georgia Legislature passed House Bill 1018 which exempts biomass from fuel sales and use taxes, thereby making it more cost competitive with traditional fuels:
energy :: sustainability :: biomass :: bioenergy :: biofuels :: wood :: bio-electricity :: circulating fluidized bed :: Georgia ::

Additionally, in a series of studies, the Georgia Forestry Commission was able to clearly demonstrate the energy potential for wood biomass in Georgia.

Last year, the Public Service Commission approved a plan for Georgia Power to increase up to 90 megawatts the amount of renewable generation that can be built into its base rates, and the development of a plan for additional renewable contracts in the future.

Yellow Pine is an affiliate of Summit Energy Partners, LLC and Morris Energy Group, LLC. Summit Energy is a renewable energy company formed in 2002 by its principal, Mark S. Sajer, to develop renewable plants. Summit has overall project management responsibilities for Yellow Pine. Yellow Pine received unanimous approvals from the Clay County Board of Commissioners for zoning and special use authorizations and work on various environmental permits and technical studies and approvals are continuing. Morris Energy owns and operates six power/cogen plants in the Northeast U.S. aggregating 670 megawatts.

Georgia Power is the largest subsidiary of Southern Company, one of the US's largest generators of electricity. The company is an investor-owned, tax-paying utility with rates well below the national average. Georgia Power serves 2.3 million customers in all but four of Georgia's 159 counties.

References:
Georgia Power: Georgia Power contracts with renewable plant - January 14, 2008.