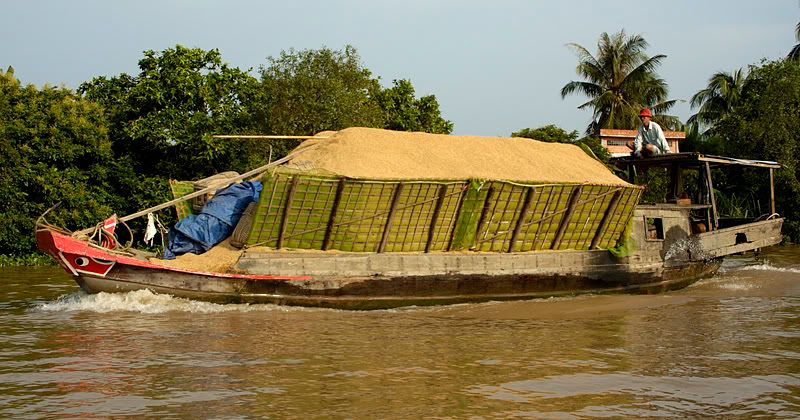 The first medium-scale biomass power plant in the Thai province of Surin has started feeding electricity into the grid of the Electricity Generating Authority of Thailand (EGAT).
The 9.9MW biomass plant was financed by the Thai Board of Investment at a cost of 600 million baht (€12.9/US$16.7 million) and took about two years to build.
According to Mr. Thongchai Mungcharoenphorn, head of the Surin Provincial Administration Organization, the power plant started to feed eight megawatts of carbon-neutral and renewable electricity into the power grid, which comes down to about 17 percent of the total power needs in the province. Surin has around 1.3 million inhabitants.
Abundant feedstock
The fuel used in the biomass plant consists of rice husks, the leftover material from the rice milling process, which is abundantly available in the region, as Surin is a prime rice growing province. Normally, rice hulls are considered to be waste and are often burned in the open air, causing pollution and CO2 emissions. Alternatively, poorer households often burn the biomass in inefficient stoves, which results in indoor smoke pollution, a true 'killer in the kitchen' which is estimated to cause the death of some 2 million women and children each year (
earlier post
):
biomass :: bioenergy :: biofuels :: energy :: sustainability :: rice husks :: biomass residues :: fluidized bed combustion :: green electricity :: Thailand ::


Using this biomass in larger, more efficient power plants and converting it into electricity instead of burning it directly in stoves, makes much more sense.

Thailand as a whole produced some 24 million tons of rice in 2004 (FAOstat). At a residue-to-product ratio of 0.20 to 0.35 (meaning that for each ton of rice produced, some 200 to 350 kilogram of husks are left over), and at a lower heating value of between 13 to 19 MJ/kilogram, Thailand's technical energy potential from rice husks alone can be estimated to range between 62.4 and 159.6 Petajoules. (For the residue-to-product ratios and energy potential of biomass residues, see this earlier post).

This considerable bioenergy potential has attracted attention from the research community, with several technologies under development for unlocking the energy contained in this kind of biomass. For example, German scientists from the Fraunhofer Institute are cooperating with Vietnamese collegues on the development of a dedicated circulating fluidized bed combustion system, that burns rice husks very efficiently (earlier post).

Article continues