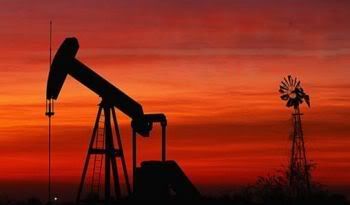 The world's capacity to produce oil will fall well short of official forecasts, the chief executive of oil major Total
warned
. In an unusually stark prediction for the head of one of the world's biggest oil companies, Christophe de Margerie, CEO of the French group, said it would be difficult to reach even 100 million barrels a day.
The International Energy Agency in its "business as usual" projections, has said oil supply will reach 116 million barrels a day (m/bpd) by 2030, up from about 85m/bpd today. The US government has a similar forecast of 118m/bpd in 2030.
de Margerie, however, said while forecasts could always change:
100m barrels [per day]...is now in my view an optimistic case. It is not my view: it is the industry view, or the view of those who like to speak clearly, honestly, and not... just try to please people.
In a related development, IEA chief economist Fatih Birol
said
that the agency will review its use of resource estimates from the United States Geological Survey, in a move that seems certain to prompt a major downward revision of its long term oil production forecast.
The consequences for the emerging biofuels industry are more than clear; major projections about its future share in the world's liquid fuels supply will have to be revised upwards. Developing countries will have to prepare themselves for the end of cheap oil much faster than expected - $90 per barrel is already having
catastrophic effects
on their economies today - and radically rethink their development trajectories and strategies [entry ends here].
energy :: sustainability ::biomass :: bioenergy :: biofuels :: oil :: Peak Oil :: IEA ::