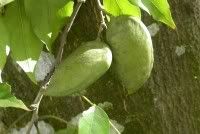 Origo Sino-India Plc, an investment and strategic advisory company focused on the private equity markets of China and India, has
entered
into definitive agreements with Roshini International Bio Energy Corporation Ltd (RIBEC) to create an international joint venture focused on the bioenergy sector. Origo has taken a 20% equity position in RIBEC, while extending a convertible note of up to US$2,000,000 and retaining the right to invest an additional US$6 million in a pre-IPO private placement.
Headquartered in Hyderabad, India, RIBEC has the world's largest plantation of non-edible, tree-borne biofuel feedstock with more than 40 million trees and seedlings. As a fully integrated bioenergy company, RIBEC is involved in the whole bioenergy value chain from plantations to refining and trading of biodiesel, bioethanol, biogas and biofertilisers. RIBEC is achieving rapid growth, with un-audited revenues for the financial year ending March 30, 2007 being US$5.87 million, and EBITDA at US$4.4 million. With operations and representation in India, China, Brazil and Africa, RIBEC intends to list on a major international stock exchange to provide further funding for its rapid expansion.
Established in 1996, RIBEC has more than a decade of research and development expertise and is a producer of non-edible feedstock from dry wasteland areas. RIBEC is a leading supplier of
Pongamia Pinnata
(known in India as
karanj
), a non-edible and drought-resistant tree with high yields of crude oil that recaptures rapidly growing greenhouse gas emissions and generates income to poor farmers and rural communities. RIBEC also grows
Jatropha
, a source of biodiesel whose residue can also be processed into biomass to power electricity plants.
The Pongamia tree's advantages as bioenergy feedstock include:
Use of cultivable waste land
Does not crowd out edible food crops
Re-capturing or sequestering rapidly growing greenhouse gas emissions, helping alleviate global warming
Low water irrigation requirements
Allows for inter-cropping with other crops
Leaves and de-oiled cake are in demand as organic fertiliser
Economically advantaged as

Pongamia

qualifies for carbon credits
RIBEC is in close negotiations with a major international energy company about a possible joint venture for plantations and the refining of biofuel in certain geographical sectors.
In addition to taking a 20% equity position in RIBEC, Origo has extended a credit facility under which Roshini may draw down up to US$2,000,000 for working capital purposes and operational expenses associated with the expansion of RIBEC's feedstock:
energy :: sustainability :: ethanol :: biodiesel :: biomass :: bioenergy :: biofuels :: plantations :: jatropha :: pongamia :: dryland ::

The note is repayable in full in the event of an external financing round, or convertible into equity at the discretion of Origo at a 20% discount to the then applicable price per share. Origo has also been retained as a strategic consultant to assist RIBEC's expansion and fundraising activities.

Origo is an established private equity investor and strategic consultancy business, which provides its shareholders with exposure to growth opportunities and private equity returns in China and India.

Origo's business model is to generate capital gains from private equity investment in growth companies from which it also generates fees for consultancy services related to further fundraisings, M&A and strategic development.

Origo is aligned with two major institutions which provide a source of high quality deal flow. In China, Origo works closely with China Equity, a leading private equity firm, whose chief executive is on Origo's board. In India, Origo has entered into a memorandum of understanding with SBI Capital Markets, one of the longest-established companies in the Indian capital markets. A former chairman of SBI is on the board of Origo.

Roshini International Bio Energy Corporation Ltd manages and owns the world's largest non-edible, tree-borne bioenergy feedstock. With captive feedstock supply from its operations and representation in India, China, Brazil and Africa, RIBEC also is an integrated processor, refiner and trader of biodiesel, ethanol, gas and fertiliser.

Founded by Anil Reddy in 1996, RIBEC initially focused on research and development of Pongamia Pinnata and Jatropha Curcas feedstock in India. While still growing both Pongamia and Jathropa, the company has excelled in commercialising the farming and plantation the high-oil-yielding tree Pongamia.

RIBEC's competitive position stems from years of research and development of Pongamia, developing a gene bank of "alpha" genetic material that enhances plantation yield, combined with specialised grafting, planting and irrigation techniques developed by RIBEC.

RIBEC's primary business model is to work with farmers, contracting the plantations to the land owners, thereby reducing its working capital needs, with rapid growth being further facilitated by government and micro-finance institutions. When operating under contract farming system, RIBEC has the first right of refusal to buy the produce from the farmers with prices set by government regulated commodity pricing.