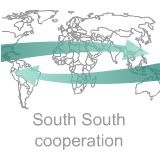 Brazil has
agreed
to intensify cooperation in energy security, particularly in the development and use of biofuels, the Philippine Department of Foreign Affairs says. Foreign Affairs Secretary Alberto Romulo said he met with Brazilian Minister for Foreign Relations Celso Amorim and they agreed to intensify cooperation in the development and use of ethanol, biodiesel and biomass energy.
Brazil is the world's leading biofuel producer and has been able to replace 18 per cent of its automotive fuel requirements with the green fuels.
Since ethanol has become less costly and much easier to manufacture and process than petroleum, the alternative fuel is steadily becoming a promising alternative to gasoline throughout the world.
According to Department of Foreign Affairs, in the Philippines, the use of ethanol and other fuel alternatives will be a major boost to the country's energy independence agenda which outlines the road map for the attainment of energy self-sufficiency by 2010. It is expected to ensure a steady supply of energy to the Philippines which is heavily dependent on imported oil:
energy :: sustainability :: ethanol :: biodiesel :: biomass :: bioenergy :: biofuels :: South-South :: Brazil :: Philippines ::

Last January, President Gloria Macapagal Arroyo formally signed Republic Act 9367, also known as the "Biofuels Act of 2006," into law. It promotes the use of alternative transport fuels consistent with the Declaration on East Asian Energy Security ratified by the 16 heads of state of the Association of Southeast Asian Nations and its dialog partners during the 12th Asean Summit in Cebu.

In the Philippines, bio-ethanol will be produced from crops such as sorghum and sugar cane.

Brazil has been extremely active in promoting the alternative abroad, signing tens of bilateral technology transfer and cooperation agreements with countries in Latin America, Africa and Asia.