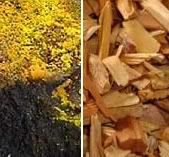 An interesting debate on the long-term future of nuclear energy comes from Belgium, where a new government is currently being formed. Biopact is collaborating with parties there to propose a strong alternative to nuclear electricity: the creation of a (virtual) green reserve of biomass to be established in the Democratic Republic of Congo. This biomass, transformed into biofuels with a high energy density, will be imported and used in dedicated, highly efficient cogeneration plants. The plan is backed by the social-democrats and by the former chief of Greenpeace Belgium. It represents a first concrete example of a genuine 'biopact' - a win-win strategy that brings development to the South, and energy security and climate-friendly electricity to the North.
The dilemma
Belgium's previous center-left government had agreed to close down the country's 7 nuclear reactors over the coming decades. Other European countries will be doing the same, most notably Germany and Sweden. The gap would be filled up by renewables such as wind, solar, and imported biomass. Nuclear power currently provides 56% of Belgium's domestically produced electricity.
However, during the recent election campaign, the fate of Belgium's nuclear power plants took central stage again and the phase-out policy was up for discussion. The left and the greens defended the case for the end to nuclear, citing classic objections: there is no solution to the waste problem, the industry presents security risks, is responsible for nuclear proliferation, and keeping power plants open will mean investments in renewables keep getting delayed.
The center and right-wing parties were in favor of keeping the plants open because, they said, investing in renewables today would be too expensive and cannot guarantee the security of energy supplies. Moreover, keeping the existing reactors working for two more decades will bring in an estimated €8 billion - money that can be invested in renewables later on. Nuclear power from existing plants is inexpensive and cuts CO2 emissions today, so the argument went.
The right wing won the elections and during the ongoing negotiations for the formation of a new government, an agreement was reached to get rid of the phase-out plans, and to keep the bulk of the country's nuclear power plants open to 2035-2045.
However, an entirely new but simple factor has changed the equation, and may eventually lead to a victory for the left-wing after all. The problem: nuclear fuel - uranium - has become excessively expensive and long-term projections show prices may stay high over the coming decades. The fact that nuclear power makes use of a
finite
resource the price of which is determined by global market forces, has come to dominate the most recent discussions once again. In this context, the left wing rightly argues that sunshine and wind do not cost money. Uranium on the contrary is set to get ever more costly. Belgium now faces a dilemma.
Price explosion
For decades uranium was extremely cheap, but in recent years, prices have skyrocketed. In 2000, a pound cost US$10, in 2007 uranium costs around US$135 - an increase of 1300 percent:
energy :: sustainability :: climate change :: nuclear :: uranium :: renewables :: energy security :: biomass :: bioenergy :: Belgium ::

The costs of nuclear electricity are only mildly determined by the price of uranium. Fuel costs make up around 20 percent of the total costs. Compared to oil and gas power plants, operation and maintenance costs as well as the costs for the nuclear infrastructure are more important than fuel costs. According to the IEA, a doubling of the uranium price leads to an increase of 6 percent in the end price of nuclear electricity. The OECD puts the figure at 10 percent. For a coal plant, a doubling results in an increase of 40 percent, whereas for a natural gas plant, electricity becomes 75 percent more expensive each time fuel prices double.

But this doesn't make nuclear power less expensive. Oil and gas prices have increased by about 150 percent compared to 2000. This means electricity from gas today costs around 115 percent more. During the same period, uranium prices increased by 1300 percent, making nuclear electricy 78 to 130 percent more costly (depending on IEA or OECD norms).



250 new nuclear power plants


There are two main reasons for this price explosion. On the one hand there is rapidly growing demand, on the other, supplies cannot keep up. Because of the serious price increases for oil and gas and growing awareness of the need to mitigate climate change, nuclear has become an attractive option. Several countries are investing heavily in the technology. According to the World Nuclear Association, 28 new plants are currently under construction, construction plans for 64 others have been approved and another 158 are planned for the near future. The bulk of these projects can be found in China, Russia and India.

In total some 250 new plants are in the pipeline, against the 440 that currently dot the planet. When these plants come online in the next decade, demand for uranium will grow even further. Current prices already take this scenario partly into account. According to the IEA, annual demand for uranium will grow from 68,000 tons in 2005 to 100,000 tons in 2030.

On the supply side difficulties can be observed as well. Traditional uranium mines only deliver around 55 to 65 percent of all nuclear fuel. The rest is obtained from 'secondary sources', mainly from Russian (and to a lesser extent American) nuclear weapons. However, by 2015 this resource will be depleted. This means that from the second half of the next decade onwards, 100 percent of all supplies will have to come from 'virgin' uranium. And this will prove to be extremely difficult.

Last year, the IEA called for the introduction of more nuclear energy in the global electricity mix, but it added a clear precondition: massive investments are needed in uranium mines and in enrichment facilities. If these investments are not made, many of the plant reactors will simply have to lay idle, the IEA warned. During the past 20 years, mines and enrichtment plants have been plagued by underinvestments. This is rapidly changing, with all major players announcing increased investments. But projections show the pace is still too low.

According to the IEA, all existing and recently planned facilities can merely supply 65 percent of the projected demand in 2030. From 2020 onwards a physical shortage may already plague the nuclear power industry - Belgium's reactors only start their 'extra time' in that year.

Moreover, the expansion of the mining sector is not going smoothly. Last year, the vast new mine of Cameco, the world's largest, flooded. The opening of this mine, which is supposed to meet 15 percent of global demand, has been delayed by two years.



Risky gamble


Even if the traditional objections to nuclear power - the waste problem, potential nuclear disasters, the democratisation of nuclear energy and the risk of proliferation - are left out of the debate, nuclear electricity remains a questionable option.

So-called fourth-generation reactors that recycle their own waste streams, do not solve the Belgian dilemma either. Belgium's nuclear electricity is currently quite inexpensive but this is merely so because of the fact that the reactors have already been built and capital costs have been amortized. New reactors of the fourth-generation will pump up the price because of the simple fact that they still have to be build and developed. If the first of these is build in 2040, it may begin to yield affordable electricity two decades later, at the soonest.

For Belgium, the decision to keep the existing plants open comes down to a very risky gamble. The projected savings of €8 billion were based on scenarios with relatively low uranium prices. And the number is the result of a give and take calculus: €13 billion in income minus €4.4 billion in extra costs needed to keep the plants open.

If, in 2020, the reactors have to fight for uranium supplies because global production does not meet demand, then society is set to carry the costs. In such a case, the choice is narrowed down to one that nobody wants to make: either much costlier nuclear electricity, or closing down the plants alltogether with the risks of a serious energy supply gap. If, by then, Belgium has not made major efforts to invest in renewables, the country may face a true powerdown.



Green reserve


Meanwhile, Biopact has joined the left wing (the social-democrats, SP.a) to create a set of scenarios that prove biomass can replace nuclear power in a cost-effective, sustainable and efficient manner. The scenarios are based on the establishment of a virtual green reserve of biomass to be located in Africa (more particularly the Democratic Republic of Congo). The reserve is 'virtual' because of the uncertainties over uranium price trends and because of the highly complex nature of phase-out plans.

Resistance to renewables as feasible alternatives to nuclear is most often based on the fact that solar and wind power can not deliver electricity continuously. Biomass, which works in more traditional power systems, elegantly overcomes this problem.

The substance of the plan is relatively simple. Biomass grown on a mere 200,000 hectares and co-fired with coal, and later used in dedicated biomass cogeneration power plants, can replace all of Belgium's current nuclear capacity. Congo has vast potential to produce a wide range of such energy crops - grasses, trees, and more established crops - which can be grown in a highly efficient, sustainable and cost-effective manner. This biomass can be transformed into fuels with a higher energy density (e.g. bio-oil, bio-coal) and then exported to Antwerp, the port which is gradually turning itself into a 'bioport'. Analyses of the logistical chain show that transformation and transportation costs are reasonable.

Congo was selected because of Belgium's deep relations with the country, because of its vast agro-energy potential and its need for economic investments and job creation. Moreover, a major advantage is the fact that synergies can be created between local biofuel production and the projected availability of hydroelectricity. Investments are being made into Congo's Inga Dams, which can grow out to become the world's largest hydro-electric complex (44,000 MW, or roughly twice the capacity of the Three Gorges Dam).

The technical potential has been established and projections on the economics show that importing biomass from Congo on a large scale provides the least costly renewable energy option for Belgium. In a next phase, Biopact develops a set of decision sequences that will determine the most opportune moments to invest in the actual establishment of plantations, under different scenarios.



References:


Congoforum: Wendel Trio (sp.a): "België moet in Congo in palmolie investeren" - June 8, 2007.

Wendel Trio: SP.a lanceert biomassa-actieplan voor Afrika - the Africa biomass plan at the website of the energy expert of the social-democrats. Wendel Trio is the former chief of Greenpeace Belgium.

The social-democrats and their plan to phase-out nuclear is presented at a dedicated website [*Dutch].

A good overview of the debates on nuclear power in Belgium can be found here [*Dutch].

Uranium Information Centre: Nuclear Power in Belgium - Briefing Paper # 94, June 2007 - a good overview of Belgium's capacity and policies.

For more information on Biopact's 'green reserve' studies, contact us.