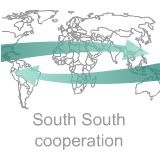 A Lagos-based non-governmental organisation has
urged
stakeholders in the country's manufacturing sector to take advantage of the pledge by Cuba to transfer ethanol production technology to Nigeria.
Recenly Cuba's Ambassador to Nigeria, Elio Olivia, said his sugar producing country was ready to share its expertise in the production of varieties of sugar cane, and alternative sources of energy, in particular biofuels, with Nigeria (
earlier post
).
According to Ben Adighibe, Executive Secretary of the New Ethnic Organization, "the offer by Cuba would help localize ethanol production technology and also boost trade relations between the two countries".
Adighibe said, in addition to boosting trade relations, local production of ethanol, which is sourced from sugar, would save the country huge foreign exchange which it expends every year on imported ethanol and petroleum products. He also said that the recent crisis in the industry involving alleged importation and sale of denatured ethanol by some Nigerian companies, to producers of domestic end users which posed serious dangers to public health, would not arise.
Adighibe, whose NGO was at the forefront of a campaign to stop sharp practices in the industry, said in a statement that government should take more than a passive interest in the industry, given its strategic importance to the economy:
bioenergy :: biofuels :: energy :: sustainability :: ethanol :: sugar cane :: South-South :: Cuba :: Nigeria ::

The lid was blown up originally by Nigeria's National Agency for Food, Drug Administration and Control (NAFDAC) when it published a report in which Director-General, Prof. Dora Akunyili, announced that her Agency was investigating complaints about certain companies involved in alleged sharp practices in the ethanol import trade.

Reacting to the on-going dispute on the alleged diversion of denatured ethanol for the production of domestic consumables, Adighibe said concessions given to importers of denatured ethanol who pay only 5 per cent duties rather than 20 per cent for the pure brand, gave rise to the fraudulent practice in the industry.

It has been widely alleged that some importers, in a bid to enjoy lower tariff (5 per cent), deliberately poison the pure ethanol at source, to qualify for the concession, which government intent for the industrial end users who claim to bring in denatured ethanol as input in the manufacturing of pesticides, perfume etc.
An estimated amount of 300 billion naira (€1.7/$2.3 billion) is being lost in unpaid duties to fraudulent importers who look advantage of government import concessions on denatured ethanol.

Cuba's offer to assist Nigeria came despite Fidel Castro's recent criticisms of biofuels, in particular of fuels made from crops like corn. Cuba itself is investing heavily in the production of sugar cane based ethanol (previous post).



References:


Vanguar: Nigeria, Cuba collaborate on ethanol production - July 24, 2007.

Biopact: Cuba to assist Nigeria with ethanol production, agriculture - June 26, 2007