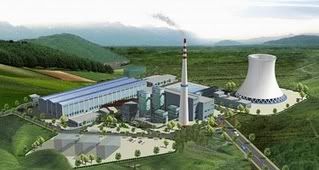 As we read the depressing stories about China building a new coal-fired power plant each week, a more optimistic trend is emerging that builds on old coal plants and turns them green.
China EnerSave
, a company that entered the power and energy sector in 2004, apparently has found the right investment strategy: making money with a large conventional coal plant, using the profits to attract funds to build medium-scale biomass power facilities and retrofitting many small coal plants that dot the country into facilities that burn local, carbon-neutral plant matter.
Writing for Singapore's Business Times, Teh Hooi Ling
explores
this cascading strategy and sees that it works well. China EnerSave currently operates a 270 MW coal-fired power plant called Henan Yima Jinjiang. It acquired a 51 per cent stake in Yima in mid-Sept 2006 for US$45 million. And in the last three months of 2006, that 51 per cent stake contributed $6.3 million or 76 per cent to the group's 2006 full-year operating profit. In essence, Yima helped increased China EnerSave's 2006 net earnings to $4.8 million, from $1.1 million the year before.
Just over a month ago, China EnerSave entered into another agreement to buy over the remaining 49 per cent of Yima for US$20 million. The deal will be completed by end-July. This means the group will get 100 per cent of Yima's revenue and earnings for four months this year.
China EnerSave is also a major partner in the 2004 joint development of a greenfield project to develop a waste-to-energy plant. The 12 MW plant in Huizhou, in which it has a 71 per cent stake, started operating late last year. It will make its maiden contributions in the current financial year.
But the group's biggest bet is in biomass energy projects. It is now building three 24 MW biomass power plant projects in China. The first two - in Chengdu County and LongChang County, in Sichuan province - are scheduled for completion in 2008, while the third, in Changyi County in Shangdong, should be ready in 2009. Tay Wee Kwang, China EnerSave's executive director, said the group has managed to negotiate with the exclusive right to run a biomass plant in each of the above counties.
EnerSave's biomass power plants typically have the following
properties
:
Operational life: 30 years
Feedstock: agricultural waste - bamboo, rice stalks and corn stalks, with an average heating value of 3600 kcal/kg
2 x 300MT direct steam biomass-to-energy system
generating 24 megawatts of electricity
The company has signed more than 10 exclusive memorandums of understanding to develop such biomass plants with various provincial authorities in China and is carrying out feasibility studies.
To accelerate its entry into the power industry, China EnerSave is looking into opportunities to acquire small coal-fired power plants that are suitable for conversion into biomass power plants:
bioenergy :: biofuels :: energy :: sustainability :: electricity :: coal :: biomass :: carbon credit :: China ::

According to Mr Tay, to build a new 24 MW biomass plant, investment of 250 million renminbi (S$50 million) and a time frame of 20 months are required. Retrofitting a coal-fired power plant into a biomass plant needs half of that investment and takes only a year.

The AIM is to have 20 biomass power plants in China by the end of 2010.

The Chinese government gives a 0.25 renminbi subsidy for every kwH of electricity generated by biomass plants. Assuming that remains, and that China EnerSave can obtain the feedstock for its plants at the prices it expects, each plant can generate net earnings of about US$3.6 million, according to analysts' estimates. This includes carbon credits of US$1.1 million a year.

As the investment will be 40 per cent funded by equity, the return on equity works out to a decent 28 per cent.



Dedicated biomass plants


Biomass power plants burn plant matter such as trees, grass, agricultural crops or waste, or other biological material in a boiler to produce high-pressure steam. This steam rotates a turbine and generates electricity. Next to hydropower, more electricity is generated from biomass than any other renewable energy resource in the United States now. And China is stepping up its efforts in the sector too.

Because of the low energy content of biomass compared to coal, biomass plants are slightly less efficient because feedstocks have to be stored and handled in more complex chains, just like the waste products, such as biomass fly ash of which greater quantities become available. But the lower efficiency is easily offset by the environmental advantages of green power. Biomass does not add carbon dioxide to the atmosphere because it absorbs the same amount of carbon in growing as it releases when consumed as fuel. Its low sulphur content means biomass combustion is much less acidifying than coal combustion, for example. Also, the ashes from biomass consumption are very low in heavy metals and can be recycled on soils, or used as a feedstock for a range of construction materials.

In China, a small subsidy is available for biomass generated electricity to make it competive with coal, still by far the cheapest feedstock in the country. A biomass plant must also ensure it has sufficient feedstock available nearby at an economical rate. An efficient collection and storage system must be in place.

Assuming the design and engineering of the plant is fine, a profitable biomass operation must also make sure the cost of getting its electricity on to the grid is not exorbitant. According to Mr Tay, China EnerSave has located its plants between 800 m and 8 km from the nearest connection points. Also, a biomass plant must have access to water.

Prospects
In a 26-page report on China EnerSave released last month, research firm Standard & Poor's forecast that the group will make a net profit of $18.6 million this year, or almost four times its earnings last year. But this assumes a 51 per cent stake in the Yima coal power plant. And 2008 will be the year when the biomass projects start to chip in to the bottom line. S&P, whose report is paid a fee by China EnerSave, reckons the group could rake in $24.5 million.

At $18.6 million forecast earnings for 2007, China EnerSave is trading at about 10 times that. And for 2008, the multiple is 7.6 times.

However, to fund its aggressive expansion, China EnerSave has had to raise funds. Earlier this year it completed a $30 million convertible note issue to Value Capital Asset Management. All the Notes have since been converted to shares.

And currently, it is in the process of issuing a $50 million convertible bonds. Four months after the completion of the issue, the bonds can be converted at a 10 per cent discount to the then-traded price of the shares. So the lower the share price, the more shares the bond holders will get. However, there is a minimum conversion price.

S&P said that despite the large share issuance, China EnerSave's new projects should generate enough profits to more than make up for the dilution. 'Although its new business is not without risks, we believe the favourable medium- to long-term demand for energy in China should help mitigate some risks. While returns should converge to more normal levels of around 12 per cent internal rate of return for most power assets in China, this should be supported by stable utilisation rates and generally stable cash flow,' it said.

So on the whole, it appears that China EnerSave is worthy of closer attention, concludes Teh Hooi Ling. The Dubai Investment Group and Hong Kong-based Private Equity firm Energy Partners seem to think it's a worthwhile bet. Each owns about 11 per cent of the company. Meanwhile, one director, Tan Choon Wee, has been accumulating the shares in the open market.