Quicknote bioenergy and the CDM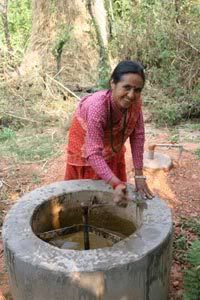 Nepal will receive US$500,000 (33 million rupiah) each year as part of two biogas-related
'Clean Development Mechanism'
(CDM) projects. Under the CDM, a mechanism under the Kyoto Protocol, industrialised countries that emit high amounts of green house gases into the atmosphere help finance emissions reduction projects in developing countries. This results in 'certified emission reductions' (CERs) that can further be traded.
All renewable energy projects as well as other emission reduction interventions in a wide range of (semi-)industrial sectors in the South are eligible for approval under the CDM, but biomass-related projects receive the bulk of CERs (an
overview
of certificates issued so far). However, there is a set of important rules to which the project must conform before it can parttake in the financing mechanism (for example, under the 'additionality' criterium, it must be a project that would not have been implemented anyways; so a commercial renewable energy project that would have gone ahead without the CDM cannot be registered; there is some controversy over the way 'additionality' is established). There's also a problem with the distribution of CDM-projects, with Africa attracting far less interest than China, India or Brazil (
earlier post
, and see this
interactive map
of CDM projects).
The Nepal-based Alternative Energy Promotion Center, which is the authorized participant in the scheme, registered its projects as small-scale CDM project activities on December 27, 2005. They are:
"Project 0136: Biogas Support Program - Nepal (BSP-Nepal) Activity-1"
, and
"Project 0139: Biogas Support Program - Nepal (BSP-Nepal) Activity-2"
.
The small projects are part of the Alternative Energy Promotion Center's aim to sell biogas digesters (biogas plants) to households located primarily in the rural areas of Nepal. The project activities will reduce greenhouse gas emissions by displacing conventionally used fuel sources for cooking, such as fuel wood and kerosene and produce a bio-slurry for replacing consumption of chemical fertilizers.
The efforts are part of a sub-project of the Nepal umbrella biogas program that aims to install a total of 200,000 small biogas digesters all over Nepal. With help of German and Dutch development assistance, a total of 111,395 biogas plants have been installed so far (
earlier post
).
According to Batu Krishna Uprety, under secretary at the Ministry of Environment Science and Technology (MoEST), the Community Developed Carbon Fund (CDCF) of the World Bank agreed to back the two biogas support programs and sends US$500,000 per year from next week onwards, he said. "This is a part of carbon credits given to the country after its endorsement of the Kyoto protocol by pursuing CDM projects," according to Uprety. It is estimated that the projects, registered at the CDM Executive Board, will reduce around 94,000 metric tones of CO2 equivalent per year [entry ends here].
bioenergy :: biofuels :: energy :: sustainability :: biogas :: biofertilizer :: biomass :: CDM :: Nepal ::