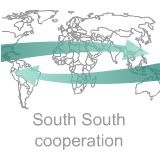 Of all regions, the African continent has the largest
long term sustainable biofuel production potential
, with some estimates putting it at a maximum of 410 EJ per year by 2050. Consider that the planet in its entirety currently consumes around 400EJ of energy from all sources (coal, oil, natural gas, nuclear, renewables).
At the same time, high energy prices are disastrous for poor oil-importing African countries. The UN recently
noted
that some countries nowadays are forced to spend as much as 6 times as much on fuel as they do on health, twice the money on fuel as they do on poverty alleviation, and in still others, the foreign exchange drain from higher oil prices is five times the gain from recent debt relief. The threat of Peak Oil has the potential to ruin all development efforts in these countries. But biofuels may offer a way out.
One of the first African leaders to see both this potential catastrophe and its possible solution is Senegal's recently
reelected
president Abdoulaye Wade. Last year, this
éminence grise
of African politics announced the formation of a 'Green OPEC' aimed at making African countries less dependent on oil by replacing it with biofuels. This organisation, dubbed 'PANPP' (
'Pays Africans Non-Producteurs de Pétrole'
), unites 15 non-oil producing countries on the continent. The goal of the organisation is to stimulate the exchange of knowledge, skills and technologies for the development of a biofuels industry, as well as a mechanism to redistribute some of the oil wealth from other African countries to be invested in a fuel solidarity fund.
Stressting the
urgency of a switch to biofuels
Wade's administration meanwhile put its money where its mouth is, by launching a first biofuel production plan based on the cultivation of jatropha, of which 250 million
seedlings were distributed amongst rural families
. The project is part of an attempt to revive agriculture in the country, and to curb the massive flow of 'illegal' migrants from Senegal to Europe (
earlier post
).
In an perfect example of smart 'trilateral' South-South collaboration, Senegal also started implementing a larger bioenergy programme with direct albeit informal support of Brazil's president Lula, and carried out by entrepreneurs from India. Senegal wants to learn and offers land and labor; Brazil brings in scientific and technological know-how; and Indian business makes sure that enough capital is in place. This public-private partnership is hailed as a win-win situation for all partners involved (
earlier post
).
Broad initiative
Senegal and Brazil have now officially signed a
biofuel cooperation agreement
[*Portuguese] in Brasília, where President Luiz Inacio Lula da Silva and President Abdoulaye Wade consecrated their commitment to making Africa a major biofuel supplier.
During the signing of a series of accords, one of which was aimed specifically at strengthening Senegalese human resources in the bioenergy sector and at transferring technologies, the Brazilian leader stressed his country's willingness to share its world leading biodiesel and ethanol expertise with the countries of the 'Green OPEC': "Under the leadership of Senegal, we want to extend this initiative to other non-oil producing African countries." Lula stressed the initiative is part of a larger South-South strategy on biofuels that will eventually involve
NEPAD
.
His counterpart stated:
"Biofuels are going to provoke a revolution in Africa. The entire continent is set to become a major supplier of green fuels, because it has what is needed: abundant land, water, sunlight and creativity. Biofuels offer an extraordinary opportunity to generate employment and to make agriculture more sustainable. Therefor, we have decided to launch the production of biofuels not only in Senegal, but across Africa, by drawing on Brazilian knowledge, technology and expertise."
The Senegalese leader noted that his counterpart had explained to him the ideal model of Brazil's Pro-Biodiesel program, Lula's own project which differs considerably from the Pro-Alcool program that was created 30 years ago. Under this new model "the farmers remain owners of their land and work on their own soils, while at the same time producing feedstocks for larger investors with who they make win-win agreements within a clear legal framework". Brazil's
"Social Fuel" policy
is aimed at making this model work, so that it benefits small farmers:
biofuels :: energy :: sustainability :: ethanol :: biodiesel :: biomass :: bioenergy :: South-South :: Brazil :: Senegal :: Africa ::

During a press conference after the meeting, Mr Wade added that his country would first focus on the production of biodiesel from oil-seed crops such as jatropha and ricin.

President Lula further elaborated on the need for South-South integration:

"It is much easier for a Brazilian businessman to go to Europe or to the United States to set up shop. He is not going to do business in Africa. The same is true for a Senegalese businessman. But we have to change this situation. We can only speak of genuine South-South integration when we establish a presence in a country of the South, each time we do so in the North."
A growing presence in Africa


Brazil is becoming very active on the African continent. Late last year, it established an Africa-cell of its leading agricultural research agency EMBRAPA in Accra, Ghana. From there, delegations have visited countries across the continent (including Mozambique, Angola and Morocco), to help assess the biofuel opportunity and to assist them with exploiting their untapped agricultural potential in a sustainable way. (See our article on "Brazil in Africa").

In another series of developments, Brazil is creating forms of trilateral 'South-North-South' cooperation with European countries who are willing to invest in Africa's bioenergy potential. An example is Brazil's agreement with Italy, or that with the UK and Sweden.



More information:


Agência Brasil: Brasil e Senegal assinam quatro acordos de cooperação - May 16, 2007.

Le Matin: Le Sénégal veut être une porte d'entrée des biocarburants - May 17, 2007.

Diário de Cuiabá: Brasil e Senagal assinam acordos de cooperação - May 16, 2007.

Lusa (Agência de Notícias de Portugal): Brasil assina acordo com Senegal na área de biocombustíveis - May 16, 2007.