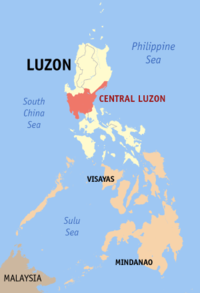 The Philippines are rapidly becoming an attractive investment hub for the South East and East Asian renewable fuel market. The country's recent biofuel legislation in combination with an active effort to attract foreign direct investment is drawing in companies from China, Japan, the EU and the US. The island state's suitable agro-climatic conditions and its availability of land and labor plays a key role, as does its central geographical position in the region.
US firm
E-Cane Fuel Corp.
is the latest in a series of companies to enter the country's biofuels sector. The company
announced
it will invest €111/US$150 million to put up a fully integrated ethanol processing facility in Central Luzon.
E-Cane Fuel chairman and chief executive Jean-Pierre Monclin told reporters the ethanol facility will utilize production from 10 hectares to 20 hectares of sugar cane plantations in Tarlac, Pampanga and Nueva Ecija. Sugarcane farmers in the areas have leased their lands to the company for ethanol feedstock production. The lease agreement covers 25 years, with assurance of annual increases in land rent.
"The plant will be vertically integrated. This means we will be producing 100 percent new feedstock and process them," Monclin said. He said the investment would be the company's biggest in the biofuel industry and the firm's first investment in Asia. E-Cane has bioethanol-related operations in Latin America and Columbia.
The plant will utilize Indian-based technology serviced by Praj, which has some major projects in
Europe
and
Brazil
. Construction started six months ago and is expected to go on full commercial operation by 2009. The ethanol plant, which will have a capacity of 150 million liters (39.6 million gallons), will process sugarcane as a primary feedstock.
Monclin said the company would sell ethanol primarily to the domestic market with a portion to be exported to Japan and Korea. He said the firm expected the plant to be fully controlled by Filipino workforce in three years time. E-cane Fuel currently employs about 100 Filipinos:
bioenergy :: biofuels :: energy :: sustainability :: sugar cane :: ethanol :: biomass :: South Korea :: Japan :: Philippines ::

Monclin also expressed optimism on the prospects of the country's biofuels industry.

"I am very optimistic and interested in this project. One, it utilizes clean technology that will help the environment and second, it has social program that helps uplift the lives of the farmers," he said.

There are already a number of companies that have expressed interest in ethanol projects spurred by the passage of the Philippines' BioFuels Law of 2007. The law mandates an initial 5 percent ethanol blend for gasoline two years after its implementation.

The ethanol facility of Bronzeoak Philippines in San Carlos, Negros Occidental will come online by next year. The facility will produce 100,000 liters of bioethanol a day.

Eastern Petroleum Corp. teamed up with Guanxi Group of China for an ethanol project using cassava as feedstock while PNOC-Alternative Fuels Corp. is planning an ethanol plant project worth US$ 1.3 billion (on Chinese investments, see here, on PNOC's biofuel activities, here).

Ethanol, as a gasoline additive, is expected to spur capital investment, job creation, and economic development in the country, especially in rural areas.