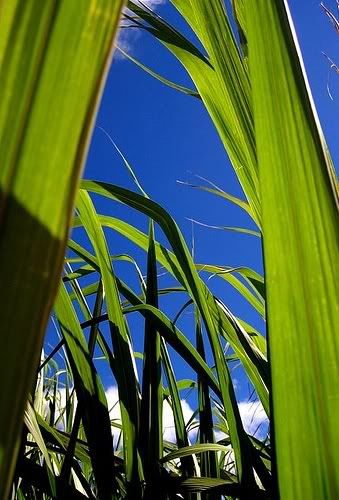 The International Biofuels Forum, created by Brazil, the European Union, the United States, India and China to promote the use of biofuels, has officially been installed. Senior diplomats from participating countries gathered to launch the project at the United Nations which said that the forum will contribute to creating a world market for alternative fuels, resulting in economic, social and environmental benefits for developed and developing countries alike.
The forum will initially be established for one year and meet regularly to discuss ways to promote the sustained use and production of biofuels around the globe.
An overview of comments that capture the rationale behind the initiative:
On energy security and global development
Biofuels constitute a viable economic alternative for the partial substitution of fossil fuels and the diversification of the world's energy mix. This initiative creates a mechanism to structure the dialogue among the biggest producers and consumers of biofuels.
The introduction of biofuels would benefit developed countries through increasing energy security by reducing the dependence on fossil fuels and contributing to lower greenhouse gas emissions. For developing countries, greater use of biofuels would significantly reduce dependence on imported oil, redressing trade imbalances and freeing up income for investments in health, education and social programmes. -

Antonio Patriota, Ambassador of Brazil to the United States.
On the new energy paradigm
Access to affordable energy is fundamental to economic and social development. We understand the international biofuels forum and the efforts of all of our partners in addressing the issue of biofuels to be not just an issue of energy security, not just an environmental issue, but fundamental to how we are going to address basic economic and social development problems, and recognizing that by working together we will be able to identify ways to help countries with agricultural productive potential to be become major energy suppliers.
This a huge step forward in the development of a new international understanding of energy.
-

Thomas A. Shannon, Jr., United States Assistant Secretary of State for Western Hemisphere Affairs.
On climate change and greenhouse gases
The development and sustained use of biofuels will contribute to social and economic development and improve the world's energy structure, diversifying energy sources. It's also important for the international efforts aimed at mitigating climate change by reducing greenhouse gas emissions.


-Liu Zhenmin, deputy Permanent Representative of China to the United Nations

On job creation, social and rural development
Another objective of the biofuels initiative is job creation. We want to ensure that previously disadvantaged people and people in rural communities will be close to where the biofuels initiative will take place, and they will receive the benefits of this initiative.


- Elsa du Toit, Director, Energy Efficiency, Department of Minerals and Energy of South Africa.
Asked whether the Forum would only be able to make recommendations or if it would have enforcement power, Mr. Patriota said he wished to clarify that the Forum was not a new international organization, but rather a mechanism for closer coordination among the field's major players to establish common standards and work towards the commoditization of biofuels, so that they might eventually be traded like oil. The forum would continue to work in the six-party format for the time being, but, in the future, would bring in other players, he said:
biomass :: bioenergy :: energy :: sustainability :: climate change :: rural development :: social development :: poverty alleviation :: trade :: environment :: ethanol :: biodiesel :: biofuels :: International Biofuels Forum :: United Nations ::

In response to questions about why the Forum did not include representation from the Middle East or the Russian Federation, and whether those countries would eventually be included in negotiations, Mr. Patriota said that Brazil and the Russian Federation were currently discussing the matter bilaterally and that Middle Eastern countries would be represented as part of Asia or Africa.

"This is not a closed club," he added. "We would welcome very much contacts with other nations across the globe."

In response to a question about how much of the fuel consumed in the world might eventually come from biofuels, Eduardo Pereira de Carvalho, the President of UNICA, a group representing 70 per cent of ethanol producers in Brazil, said that 2 or 3 per cent was most likely initially. That figure could someday rise to as high as 30 per cent, however. Given his expectation that oil prices would climb in the coming years, he said that biofuels were an "important participant of the new energy matrix of the twenty-first century".

"What we are doing is much more than responding to high gasoline or oil prices," he added, noting that the Biofuels Forum was aimed at addressing fuel supply security, global warming and the use of biofuels as an instrument for development.




Brazil's competitiveness


The establishment of the Forum comes a week before President Bush travels to Brazil for talks in which renewable biofuels will top the agenda. Bush and Brazilian President Luiz Inacio Lula da Silva are expected to sign an agreement -- separate from the international forum -- to share scientific and technological research for an industry that has grown in both countries.

Brazil is the world's biggest ethanol exporter, using sugar cane to produce it. Eight out of 10 Brazilian cars run on ethanol, which emits far less greenhouse gases than fossil fuels. In the United States, where farmers use corn to make ethanol, production surpasses that in Brazil.

The promotion of ethanol could eventually help wean the U.S. off its need for foreign oil, officials say, lessening the energy dependence on volatile Middle Eastern nations and Venezuela -- whose President Hugo Chavez has long been a political thorn in the Bush administration's side.

But teaming up with Brazil on the promotion of ethanol hasn't pleased everyone: Corn farmers in the U.S. don't like the idea of the government helping Brazil's industry, which they see as a competitor. Lawmakers from corn-growing states have registered their complaints with Bush.

But Silva said the issue of moving the world off of fossil fuels was more important than any bickering over a Brazil-U.S. agreement.

"Biofuel cannot be promoted by just one country," Silva told journalists in Brazil on Thursday. "It is a global issue."

Brazil's method of producing ethanol is better than the American way, Silva suggested, noting that sugarcane-based ethanol is far cheaper to make than corn-based ethanol, and warm-weather climates like Brazil are the only places where sugar cane thrives.


But neither country produces enough ethanol to meet growing domestic demand. And while countries from Asia to Europe are pursuing biofuels as a way to reduce dependency on oil imports, international trade of alternative fuels is minimal.

A Brazilian industrial group estimates that current ethanol usage amounts to only two percent of world oil consumption. Brazil, with its vast land resources, is hoping to produce enough ethanol to satisfy 10 percent of the world's demand for gasoline within the next 20 years.

President Bush has set a goal for the United States to use 130 billion liters of alternative fuels a year by 2017. Current capacity is about 20 billion liters a year.



More information:


Biofuel Review: UN launches the International Biofuels Forum - March 2, 2007
Business Week: Forum to promote biofuels trade debuts - March 3, 2007
The Hindu: International forum to promote biofuel launched - March 3, 2007