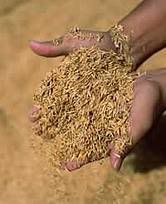 The Thai government has
approved
the first batch of seven alternative energy projects which would be eligible for carbon credits under the Kyoto Protocol's Clean Development Mechanism. Five biomass and two biogas power plants were approved.
They are:
a power plant in Yala that uses waste wood from rubber plantations
a biomass cogeneration plant in Suphan Buri
a rice-husk-fuelled biomass plant in Pichit
a biomass cogeneration plant in Chaiyaphum
a bagasse-fuelled power plant in Khon Kaen (bagasse is the waste generated from pressing sugar juice out of canes)
a municipal waste-to-biogas project in Khon Kaen
a farm based biogas project in Ratchaburi
The second batch of eight alternative projects, already approved by the national environment committee, will be submitted for cabinet approval within a month. The
Clean Development Mechanism
(CDM) is designed to help industrialised countries meet the protocol's greenhouse gas emissions reduction target by investing in clean technology and sustainable development projects, including afforestation, in developing countries. The system is part of an emerging global carbon market (
earlier post
).
The Thai government has announced that it will accept only alternative energy projects, but will ban afforestations, known as carbon sinks, for fear that they would trigger land-use conflicts in the country:
biomass :: bioenergy :: biofuels :: energy :: sustainability :: biogas :: bagasse :: rubber wood :: Clean Development Program :: Thailand ::

The cabinet also set up a panel, chaired by Khunying Suthawan Sathirathai, to draft regulations regarding the implementation of the CDM projects and study the pros and cons of the scheme. The panel's findings will help the country better deal with the proposed CDM projects.

There are currently more than 400 schemes, mostly developed by Japanese and Danish firms, on the committee's list of potential CDM projects and awaiting the cabinet's approval, according to the Office of Natural Resources and Environmental Policy and Planning