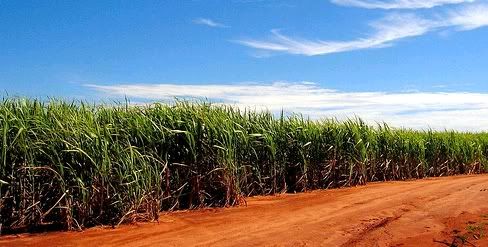 South African sugar and starch producer
Tongaat-Hulett
still sees its Zimbabwean sugar investment as a sound asset and, despite serious political issues in that country, CEO Peter Staude said that the firm was aiming to raise Zimbabwe's output to an immediate target of 600,000MT/year, whereas in Mozambique it is aiming for an output of 302,000MT/year in 2009. The expansion is driven by the global drive towards biofuels and electricity cogeneration from biomass.
In 2006, the company's sugar production in Zimbabwe stood at 447,000MT, with the recently-acquired Hippo Valley Estates accounting for 289,000MT and its operations at Triangle Sugar for 315,000MT. Speaking at Tongaat-Hulett's results
presentation
for the year to December 31, in Johannesburg, Staude described Zimbabwe as a "world class" sugar producer, unveiling an aggressive expansion drive in that country.
He explained that a "relatively low-cost expansion" in sugarcane hectarage and processing capacity of around 2 billion Rand (€214/US$281 million) could see the company raising milling capacity to 1 million tons a year. This would boost sugar production from Zimbabwe by some 400,000MT/year.
The Zimbabwean operations will also benefit from a biofuels spin-off, as Tongaat-Hulett plans to switch to bioethanol at the Triangle and Hippo Valley mills. Staude said that the company would start blending fuel grade ethanol with petrol in 2007. Tongaat-Hulett is actively involved in exploring the viability of bioethanol and was assessing the possibility of establishing a cogeneration plant using waste biomass from sugar production, as global demand for renewable energy is growing and fossil fuels have become costly.
Mozambique
Meanwhile, the company revealed its growth plans for future 'biofuels superpower' Mozambique, a country set to benefit from the European Union's (EU's) sugar reform:
biomass :: bioenergy :: biofuels :: energy :: sustainability :: sugarcane :: bagasse :: cogeneration :: ethanol :: South Africa :: Zimbabwe :: Mozambique ::

This comes on the back of a recently-announced 1.3 billion Rand (€138.8/US$182.6 million) expansion at the Xinavene and Mafambisse mills, where production would be considerably scaled up.

At the Xinavene mill production would be increased from 65,000MT/year of sugar, in 2006, to 186,000MT/year, in 2009 and at Mafambisse production was set to increase from 41,000MT/year, in 2006, to 82,000MT/year, in 2009.

Staude said on Monday that the Mafambisse operation had the potential to grow to about 116,000MT/year, but did not give an exact timeframe. In 2007, Tongaat-Hulett would plant an additional 2,100 ha of cane at the Mafambisse operation.

To back its growth plans, the company had completed a 30 million Rand dam in December, to support the region that had been hit by an extended drought.

Mozambique was also the only country in which Tongaat-Hulett operated that stood in line to benefit from the EU's sugar reforms, as it formed part of a group of 22 other sugar producing countries that qualified as least-developed countries, and would stand in line to benefit as the EU reduces exports.



'Black empowerment'


In South Africa, Tongaat-Hulett will be introducing broad based 'Black Economic Empowerment' (BEE) equity participation, representing disadvantaged communities surrounding its property developments and the small scale cane grower communities supplying its four South African sugar mills.