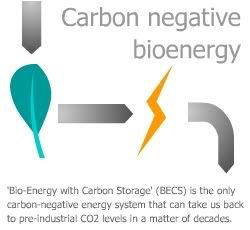 As announced in its ambitious Energy and Climate Change Package adopted on 10 January 2007, the European Commission is preparing a legislative proposal which aims at establishing the regulatory framework for the capture of carbon dioxide and its geological storage, often referred to as "carbon capture and storage" (CCS).
To that end, Stavros Dimas (Commissioner for Environment), Andris Piebalgs (Commissioner for Energy) and Janez Potočnik (Commissioner for Science and Research) are
analysing and studying
this potentially important tool for the environment and energy policies of the European Union.
CCS is a technology concept to reduce the atmospheric emissions of carbon dioxide that result from various industrial processes, in particular from the use of fossil fuels (mainly coal and natural gas) in power generation. The Intergovernmental Panel on Climate Change (IPCC) views CCS as "an option in the portfolio of mitigation actions" to combat climate change. CCS is expected to have far-reaching implications for the industry sectors based on fossil fuels, both in the EU and worldwide.
CCS can be also used in so-called "Bio-Energy with Carbon Storage" (BECS) systems, a radical
carbon negative
energy concept. BECS relies on burning renewable and climate neutral biofuels instead of fossil fuels, after which the CO2 released is sequestered, making the over-all GHG balance
negative
. BECS is the only system that can take carbon dioxide out of the atmosphere while delivering energy at the same time. Scientists who proposed BECS in the context of so-called "abrupt climate change" think such a system can take us back to pre-industrial CO2 levels in a few decades (
earlier post
and a
comparison between 'synthetic trees' and BECS
).
Several CCS projects are currently underway (
earlier post
), but leakage of CO2 out of its storage medium remains a risk. A recently launched test in Australia is aimed at assessing this risk and other uncertainties (
earlier post
). Meanwhile, scientists are researching novel sequestration techniques and media, such as storing the gas in saline aquifers (
earlier post
) or transforming it into a liquid form and keeping it sequestered under cold conditions (
earlier post
).
Given the uncertainties and many unknowns surrounding CCS, the European commissioners now wish to consult European citizens and other stakeholders on the potential benefits and challenges of the technology, and how it relates to other energy and greenhouse gas mitigation options.
It is clear that the Biopact will suggest the EU look thoroughly into BECS. Our proposition consists of coupling the production of the biofuels in the Global South (basically short-rotation trees and herbaceaous biomass crops), to their use in the carbon negative energy system. This way, the developing world can benefit from the enormous bioenergy opportunity, which can bring millions of jobs to the rural poor and alleviate poverty on a massive scale, while globally, atmospheric carbon dioxide levels can be reduced fast and substantially. Vast amounts of biomass for energy can be grown efficiently and sustainably in the South, without threatening the food security of people, and without damaging the environment. The biomass can then be transported over long distances, with only negligeable losses in the energy and GHG balance (
earlier post
). For the African continent alone, the longterm maximum production potential for sustainably grown biomass for exports is estimated at around 410 exajoules per year, roughly the total amount of energy currently consumed by the world from all sources (nuclear, fossil fuels, hydro and renewables) (
earlier post
).
The consultation is open until 16 April 2007. Thereafter, a link to key findings will be added to
this website
. If you are a stakeholder or a concerned EU citizen, then click
here to start the questionnaire
(other language versions are forthcoming) [entry ends here].
bioenergy :: biofuels :: energy :: sustainability :: climate change :: abrupt climate change :: IPCC :: carbon dioxide :: carbon capture and storage :: fossil fuels :: biomass :: BECS ::