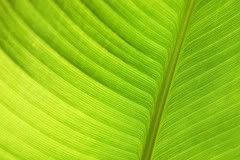 This year has been a very busy one for everyone involved in the renewable energy sector. Some have described 2006 as the definitive breakthrough year for biofuels, which have seen major investments on all continents. High energy prices permeate all sectors of life, from industry and trade over household economics to geopolitics and government budgets - so the call for the development of alternatives was a spontaneous one. But few would have expected that the race towards biofuels was going to be run this fast.
As we move on to 2007, we take a look back at some of the highlights in the sector this past year: the creation of biofuels 'pacts' between African and Asian countries, the strong warnings on climate change by both scientists, politicans and economists alike, the leadership of Brazil in the formation of a genuine South South movement aimed at creating new trade relationships and technological exchanges in which bioenergy plays a key role, the critical stance of the North on the environmental problems associated with large-scale biofuel production in fragile ecosystems in the South, the sheer scale of the investments in the sector, the emergence of new bioenergy market instruments, or the high-tech developments that took place in the biotech labs of this world...
Over the coming days, our reviews will focus on what happened in Asia, Africa and South America, but also on developments in the West. Finally, we present a global picture of new economic relations and trade alliances that span continents and institutions. It is clear that a genuinely global biofuels market is emerging, which opens up both opportunities and major challenges for the North and the South. New energy security paradigms came to the fore, with some models stressing radical energy independence and autarky while others focus on diversification of supplies by connecting new regions and markets in strategic alliances.
As the bioenergy sector is still a young industry, it is too early to discern clear patterns. But some questions keep returning as the sector moves ahead: the question of food versus fuel, the opportunities for social and economic development brought by the biofuels industry in the poor parts of this world, the question of trade barriers and market access, or the need for technologies that take us beyond 'first generation' biofuels.
Tomorrow, we begin our end-of-the-year series with a look at Asia.
ethanol :: biodiesel :: biomass :: bioenergy :: biofuels :: energy :: sustainability ::
Article continues