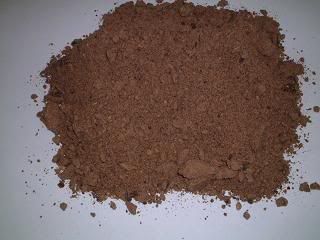 China Clean Energy Inc., one of China's leading producers of biodiesel fuel and green specialty chemical products, today
announced
that it signed a contract to purchase land usage rights for 50 years for the construction of a new biodiesel factory located in the new Fuqing Jiangyin Industrial Park in the Fujian Province of the PRC.
The new factory site is approximately 50 miles from Fuzhou, the Capital City of Fujian Province, and 15 miles from China Clean Energy's existing facility at the Longtian Industrial Park of Fuqing. The new Industrial Park is equipped with a deep-sea harbor capable of 300,000 ton cargo ships, a container port, and railroad to be connected to the PRC's national railroad network by 2008.
Interesting feedstock imports
This infrastructure is aimed at importing the factory's feedstocks. However, there is uncertainty over which kind of feedstocks this will be. China Clean Energy's press release states the following: the company "has signed long-term agreements with major processors from Indonesia and Malaysia to supply palm oil leavings (waste) as raw materials for the new facility."
But what does this company refer to when it talks about palm oil
'leavings'
? And how can they be used as a (first generation) biodiesel feedstock (for an overview of the energy content of oil palm's different waste-streams, see
this previous post
)? Palm oil producers have one major goal: to achieve as high an oil extraction rate as possible. When fresh fruit bunches are brought to the oil press, both the mesocarp and the kernel are pressed, resulting in different products (besides crude palm oil - CPO - and palm kernel oil - PKO): empty fruitbunches, CPO press cake, and PKO press cake (picture).
Current extraction rates in Malaysia average 20%. This means that the expeller cakes still contain a fraction of oil (the palm fruit mesocarp contains between 50 and 65% of oil, whereas the palm kernel contains a slightly lower amount).
So we assume that the Chinese biodiesel producer will be importing the dry and bulky CPO and PKO press cakes and extract the low amounts of oil they still contain in a thermochemical process. The problem is that, if such a secondary extraction process were to be any efficient, then why don't Indonesia and Malaysia themselves rely on it? After all, both countries are at the forefront of building a biofuels industry based on palm oil and its residues. Moreover, palm press cakes have several other uses and markets, such as that of livestock fodder.
We have contacted the company for more info, because its use of press cakes would be a first, and an interesting new development in the creation of markets for oil palm processing residues:
biodiesel :: biomass :: bioenergy :: biofuels :: energy :: sustainability :: oil palm :: waste :: residues :: press cake :: Indonesia :: Malaysia :: China ::

China Clean Energy expects to break ground on the new biodiesel facility within the next six to nine months, pending completion of the new Industrial Park's infrastructure construction. Work on the China Clean Energy's facility will be divided into two phases of construction. The first phase will require approximately a $9 million investment (including $2.5 million for land usage rights) and will increase the Company's biodiesel production capacity by approximately 50,000 tons per year. The second phase will require an additional $6 million investment and will increase biodiesel production capacity approximately by an additional 50,000 tons per year. The Company expects the first and second phases of construction to be completed by the first half of 2008 and end of 2008, respectively.

"We are very pleased to announce our plans to construct a new biodiesel facility in the new Fuqing Jiangyin Industrial Park. This area is strategically located close to our existing location and established markets, and will have a multi-modal transportation infrastructure," commented Mr. Tai-ming Ou, China Clean Energy's Chairman and Chief Executive Officer. "Our new facility will allow us to meet the rapidly increasing demand for environmentally-friendly energy sources in China."

The fast pace of economic growth in recent years has turned China into the second largest oil consumer in the world, based on statistics compiled by the International Energy Agency. In order to support the growth of the economy, reduce reliance on imported oil and increase the use of environment friendly energy, the Chinese government, in its 11th Five Year Plan, increased its commitment to promote renewable energy sources, such as biodiesel. Biodiesel can be used in virtually any existing diesel engine without modification and, in the opinion of Company management, it provides a number of advantages over fossil diesel, including the reduction in
carbon emissions with a similar energy value, and the increase in handling safety due to higher flash point (the point fuel ignites) and biodegradability (spills cause little or no harm to the environment). In addition, China generates a significant amount of low cost waste vegetable oil and recycled cooking oil that can be used in the production of biodiesel. The Company believes it can leverage the high availability of low cost feedstock in China for the production of biodiesel to establish a cost advantage that may, in the future, create export opportunities.

Article continues