Quicknote bioenergy potential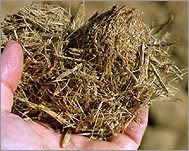 Despite recent small oil finds in Uganda, the country is facing a serious energy crisis that has disrupted the economy and the social fabric, throwing many into dire energy poverty and paralysing the transport and industrial sectors of the country.
Now Kinyara Sugar Works Limited (KSWL), a company that was recently taken over by RAI Holdings, a Kenyan and Mauritius based agro-forestry company,
announced
that it will add an additional 12 to 14 megawatts to the national power grid by 2007, using bagasse from increased sugar cane production as a feedstock. Bagasse is the fibrous biomass waste that remains after sugar canes are crushed. The Ugandan government hails the addition of bioenergy to the national grid as a welcome boost to the country which is currently facing a critical shortage of power.
Uganda aims to increase its outgrower sugarcane production to 720,000 metric tonnes, up from the current 332,000, while sugar production is anticipated to climb from 64,000 metric tonnes per annum to 102,000 metric tonnes within five years. The country has only recently begun the search for synergies between its thriving sugar industry and the production of both liquid biofuels and solid biomass for energy [entry ends here].
biomass :: bioenergy :: biofuels :: energy :: sustainability :: sugarcane :: bagasse :: Uganda ::
Article continues