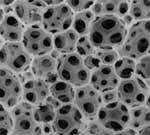 Two diametrically opposed tendencies are emerging in the nascent bioenergy sector. On the one hand, green fuels like ethanol, biodiesel, biogas or solid biomass are seen as world 'commodities' that can be
traded on a global market
, and shipped over oceans across the planet in huge vessels, or pumped through
biofuel pipelines
a thousand kilometres long. As such, the biofuels industry can be compared to the oil and gas sector, which symbolises the era of globalisation, dependence, 'deterritorialisation', centralisation, and top-down decision-making.
But there is
another vision
, one in which decentralisation, independence, localisation, '(re-)territorialisation' and dynamic, bottom-up decision making processes are the key concepts. Local communities become owners of their own energy infrastructure, resources and politics. It is within this paradigm that a
consortium
of British universities, supported by the University of Newcastle's spin-off Intensified Technologies Inc (ITI), is working towards the development of 'micro-biorefineries' that use locally produced biomass feedstocks and turn them into fuels, electricity, heat, and green specialty chemicals at a local scale, and fine-tuned to the ever changing needs of a particular community. The fascinating project combines nanotechnology with biotechnology to get there and promises to bring a highly dynamic, multi-purpose micro-factory to our neighborhoods.
The idea is to integrate different bioconversion processes, and to scale them down radically (
'Process Intensification and Miniaturisation'
). Three conversion steps are integrated, each using the residues of the precedent step:
a first conversion and pretreatment of the base biomass through bacterial breakdown into a 'bio-sludge' with a high energy density

conversion of the biomass residues that result from this process into ethanol through fermentation

gasification of the residues that remain from this fermentation process into a synthesis gas, which has to be purified
Prison cells for bacteria
Key to the integration of the steps is the control of the behavior of bacteria, which play a role both in the breakdown and pretreatment of the initial biomass, as well as in the fermentation and purification steps. In order to control bacteria in a way that does not rely on manipulating their genetic properties, the consortium is developing porous nano-structures designed on a molecular scale. A new production process based on micro-waves allows the porous materials to be made in a matter of seconds, whereas a few years ago this took days. These structures are either made from polymer, metal or ceramic materials and form a kind of 'prison with cells' for the bacteria.
By changing the size of the pores in which the bacteria house, different levels of 'physiological stress' can be put onto them, which makes the bacteria change their behavior. Through this manipulation of 'nano-scale environmental stress', the bacteria can be controlled and told to perform specific tasks. The scientists say they have been able to multiply the efficiency of the microorganisms' biomass conversion work by a factor of 20 or 30 in this way.
One type of bacterium which was developed in a porous polymer is used outside of the biorefinery, in the fields, so to speak. It lets several kinds of biomass grow much quicker and allows it to grow on marginal and even dry land. This way, the quantity of biomass that will be used in the local biorefinery can be managed and predicted much better, and forms a constant feed:
ethanol :: biodiesel :: biomass :: bioenergy :: biofuels :: energy :: sustainability :: nanotechnology :: nanobiotech :: biorefinery ::

Metal nano-blocks with pores with a diametre of 10 to 100 micrometres will be used as catalysts for the production of green specialty chemicals from the syngas and its residues. Porous ceramics with still different properties and functions are currently in development.

The syngas that is obtained in the last stage of the process can be broken down and its chemical elements separated: dihydrogen, carbon monoxide, methane and carbondioxide which form the basis of larger molecules like ammonia, ethanol and methanol. The conversion of this synthesis gas into usable products requires catalytic reactions and a scrubbing procedure, carried out at high temperatures.

Depending on current needs and local circumstances, the syngas can also be directly used either in a combustion engine or in fuel cells to produce electricity. And again, high temperatures are required here (in the case of fuel cells), which is why the researchers are focusing on metallic nano-catalysts for fuel cells that function under temperatures of up to 1600°C.

Entry ends here. /PREAD/
http://www.bulletins-electroniques.com/actualites/39004.htm
Cette information est un extrait du BE Royaume-Uni numéro 69 du 8/09/2006 rédigé par l'Ambassade de France au Royaume-Uni.

Article continues