Quicknote bioenergy economics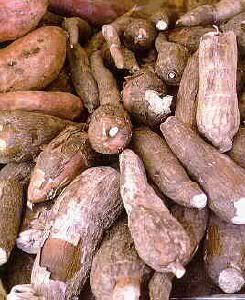 Nigeria has been working on a biofuels program for a very long time, and a first large-scale ethanol project involving sugar cane in the country's North-West shows the green energy industry's impressive job creation potential (the particular program in question is projected to bring in
1 million direct jobs
). As we said earlier, the production of
bioenergy is labor-intensive, producing much more employment than any other energy sector
. There are both advantages and disadvantages to this, but for developing nations the prospect of reducing rural unemployment and the social problems that go with it, is very tantalising. Investing in biofuels and bioenergy might do the trick.
This is what the Executive Director of the National Root Crops Research Institute (NRCRI) in Umudike [
non-official website
, and more
details here
], Dr. Ken Nwosu, suggests when he
stated
that the full exploration and exploitation of the cassava industry would provide over three million jobs for unemployed youths.
Leading a team of the Technical Coordination Committee Meeting (TCCM) of the South East Agro-Ecological zones on a visit to Governor Peter Obi of Anambra State, he said that with the country maintaining its annual production capacity of 39 million metric tonnes of cassava -- much of which would be used as an ethanol feedstock -- , Nigeria would climb to the status of a commercial and agro-industrial 'superpower'.
Dr. Nwosu said that agriculture remained the only option for mass employment, adding that the cassava industry should be maximally developed. On the position of Anambra State in the new cassava order, the executive director noted that with the collaboration of the Nigerian National Petroleum Corporation (NNPC) (which is heavily involved in the country's biofuels program), the upcoming ethanol plan in the state would ensure the creation of a ready and profitable cassava market.
He assured that with the introduction of new cassava improved varieties, cassava yields would increase to between 60 and 70 MT from its present level of 20 MT per hectares (which is not unthinkable, given
recent advances in cassava research
). Making the case for the Anambra State Agricultural Development Programmes (ASADEP), Dr. Nwosu appealed to Governor Peter Obi to inject more funds into ASADEP. [Entry ends here].
ethanol :: biomass :: bioenergy :: biofuels :: energy :: sustainability :: employment :: cassava :: Nigeria ::
Article continues