Quicknote bioenergy projects
By Yingling Yiu
.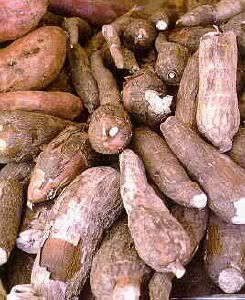 A subsidiary of China National Cereals, Oils & Foodstuffs Corporation recently reached a deal with the government of southern Guangxi Zhuang Autonomous Region to construct a 200,000-ton cassava ethanol plant in the capital Nanning, according to
Shanghai Securities News
. This unveils the region's ambition to become China's largest non-grain ethanol base over the next five years, achieving a combined annual capacity of one million tons (20,000 barrels per day) via a five-phase project.
The Nanning plant, the first phase of the project, is slated to finish by mid-2007. It will occupy roughly 27 hectares of land and receive 865 million RMB (US $108 million) in investments from the company. The annual sales revenue of the ethanol and other products is expected to reach 1.07 billion RMB ($134 million), with net profits exceeding 48 million RMB ($6 million).
Semi-tropical Guangxi region offers an ideal mix of climate and soil conditions for growing cassava, a drought-tolerant root vegetable. Compared with corn or wheat, the cost of using cassava to generate a ton of ethanol is 300-500 RMB ($38-$63) less. Guangxi currently produces some 8 million tons of cassava annually, accounting for more than 60 percent of the national total.
Continued improvements, such as the introduction of better cassava varieties and plantation techniques, are expected to increase unit production of the crop. Moreover, an additional 670,000 hectares of hillside wastelands in Guangxi are suitable for growing the crop, adding to the existing 270,000 hectares of plantations. The region will also be able to obtain a stable supply of cassava from neighboring producer countries, including Vietnam, Thailand, and Cambodia.
[Entry ends here.]
ethanol :: biodiesel :: biobutanol :: biomass :: bioenergy :: biofuels :: energy :: sustainability :: Africa ::
Article continues