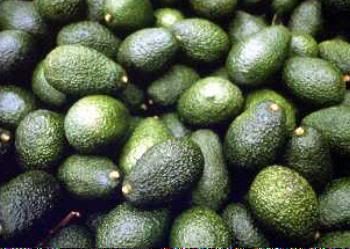 One of our members used to visit internet forums about biofuels quite regularly, debating the potential of Africa. In one of his discussions at the Biodieselnow forum, he
suggested using avocados
as a feedstock for biodiesel. He pointed out that lots of avocados are wasted but that they contain a great amount of fat that could be used as vegetable oil. It is estimated that a mere 50% of avocados make it to the international market, the rest is either bruised or doesn't look good enough for the demanding Europeans who import the fruits from Africa.
The reactions were mixed, but Chris Schäke, also a regular visitor at the forum took up on the idea. One year later, he started Kenya's first biodiesel plant, using waste avocados...


Attention Kenyans: Chris Schäke wants your spoilt avocados, and he is willing to pay for them. When you are trying to set up Kenya's first commercially viable biodiesel facility, spoiled avocados, as well as coconuts, palms and other oil-bearing plants are the raw materials you need. And since Schäke's Green Power East Africa Ltd is hoping to produce 60,000 litres per day of the environmentally friendlier fuel by the end of the year, the director needs a lot of avocados.

..Sceptics point to the high initial cost, and the need to use agricultural acres to produce the raw materials. But the fuel's profile has been raised by the climbing price of oil and the spectre of dwindling oil reserves down the road.

AllAfrica (registration req'd).

Full article