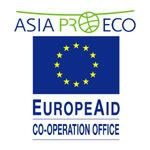 Under a technical assistance programme sponsored by the European Commission,
Sri Lanka's Energy Managers Association
(SLEMA) in association with
Winrock International India
(WII), a non-profit working on natural resource management and energy, have initiated ProBios, a study programme aimed at promoting biofuels in the region of Southern India and Sri Lanka. The ProBios project -
Promotion of Biofuels for Sustainable Development in South and South-east Asia
[*.pdf] - is part of the EuropeAid's
Asia Pro-Eco programme
aimed at promoting clean energy and sustainability in South Asia.
The experts of the group have
launched
a roadmap which proposes five alternative routes to reach a final target of replacing 20% of all liquid fossil fuels by 2020. The team also proposes to increase the blend of biofuels from 10% to 100% as technologies mature. Zero import taxes on 100% biofuel vehicles are also projected as a measure, which will drive this programme forward.
Rural jobs
It is expected that the new industry will provide employment opportunities to rural communities and sound investments opportunities to local business community as the technology is offered in an affordable scale, unlike the traditional petroleum industry which requires major investments, says Professor Priyantha Wijetunga, Director General of the Public Utilities Commission of Sri Lanka and Chairman of the SLEMA.
The Biofuel Programme comes at a time where the costs of petroleum fuels have reached historical heights. Sensing the dangers laying ahead, the Sri Lankan government took several initiatives such as National Energy Conservation Programme and the appointment of an Inter-ministerial Working Committee on Biofuels, to fight the rising cost of oil.
Petroleum, a heavy burden on the economy
The ProBios Project aims at developing national and regional capacites to develop biofuels to a level where it is freely availably in commercial quantities. As is the case in most developing countries, the economic context of Sri Lanka makes the development of green fuels an urgent matter, as the country is already spending 1/4th of its total export earnings on importing petroleum products. This is expected to rise to 1/3rd of total export earnings in the event of oil price reaching 100$/bbl:
ethanol :: biodiesel :: biomass :: bioenergy :: biofuels :: energy :: sustainability :: energy dependence :: rural development :: EU :: Sri Lanka ::

The country can take several routes in developing biofuels with two main paths being envisaged, based on biofuel crops for ethanol (sugarcane) and for biodiesel (oil seed plantations).

The ProBios Project looks at South American industrial giant Brazil as an example to follow. This country has succeeded in substituting more than a third of its petrol use with ethanol derived from sugarcane.



Exports


The land resources required for the ambitious target will be 300,000 hectares of oil seed plantations and 180,000 hectares for sugarcane plantations by 2020. This means a totally new plantation industry, comparable with the traditional export crops of tea, rubber, and coconut. This new industry will engage the rural farming community in an economic activity providing energy not only for the urban industrial sector but also for the attractive export market. Some Southeast Asian countries such as Thailand and Philippines have already commenced shipment of biofuel to European countries and have even realized Clean Development Mechanism (CDM) funds through such transactions.