Quicknote bioenergy policies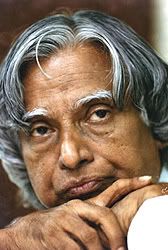 During a visit to energy farmers in the central-Indian state of Chhattisgarh, India's president A.P.J. Abdul Kalam said the country plans to produce 60 million tonnes of biodiesel per annum by 2030. This is roughly 1.2 million barrels of oil equivalent (BOE) per day. The production of liquid biofuels for transport forms part of India's more extensive and ambitious biofuels program (
earlier post
).
Addressing farmers growing jatropha and karanj, biofuel crops that thrive in semi-arid zones and on low-value land, Kalam
said
that biofuels could transform India's long-term oil dependence scenarios. In a 25-minute interaction with jatropha farmers in Sundarkera village on the outskirts of the state capital, the president said he was very pleased to see that the shrub was being cultivated on a mass scale in the state.
'Jatropha is a vital tree for biodiesel, farmers should use only high oil-content quality saplings. They must trim at the right time in the first one year to split the tree in at least in 60 branches so that a single tree can produce 400 grams of seeds in a year,' Kalam said. The president himself is a staunch supporter of biofuels, and has developed in a keen interest in the agronomy behind cultivating energy crops.
The government and private sector majors should accelerate research in bio-fuel sector, Kalam said. Related aspects of production, marketing and processing should also be looked into, the president added. According to the Chhattisgarh government, biofuel rich plants like jatropha and karanj have the potential to help India get over its annual oil requirements which currently stand at 124 million tonnes, of which around 72 percent is met through imports at a cost of over rupee 1.5 trillion (€26.2/US$33.4 billion) [entry ends here].
biodiesel :: biomass :: bioenergy :: biofuels :: energy :: sustainability :: jatropha :: karanj :: India ::