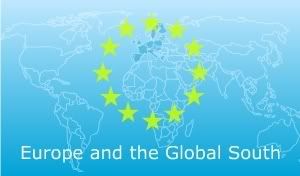 A select committee of the British parliament has said the UK government should consider further tax incentives to promote domestic biofuels production or consider importing green fuels from the South.
The House of Lords
European Union Committee
has published a report -
The EU Strategy on Biofuels: from field to fuel
[*.pdf] - which says that Britain is not on course to meet European targets for the use of biofuels in road transport. It suggests that, if biofuel use in road transport is to expand and make a contribution to the reduction of greenhouse gases, government intervention will be necessary in at least the short term in order to provide assurance to investors that production will continue to be financially viable. The text looks at the urgency and necessity of promoting the widespread use biofuels (mitigating climate change, enhancing energy security...), assesses the success strategies of France, Sweden and Germany, and looks at whether a domestic industry should be promoted.
Crucially, the report takes the 'Biopact proposition' into account because it can no longer be ignored. The Biopact takes center stage in it for the simple reason that such a pact is the most rational and beneficial proposition, resulting in a win-win situation for both the North and the South.
British and European producers can only be competitive if their biofuels are heavily subsidized or supported by tax breaks of some sort. Consumers pay the price. The alternative we are proposing is that the EU imports biofuels produced in the global South, most notably in Africa, where their production is far more competitive and will result in poverty alleviation on a massive scale. Not only will the rural masses in the South benefit economically, - environmental, social and energy security benefits can be achieved as well, both for the North and for the South (see the
Biofuels Manifesto
). Sourcing biofuels from the developing world should be tied to development assistance goals, or to some other cooperation framework, so that North-South and South-South transfers (of technology, capital and knowledge) are facilitated.
It seems like the feasibility of and rationale behind the 'Biopact' proposition can no longer be ignored. Let us have a look at what the Lords have to say about it:
ethanol :: biodiesel :: biomass :: bioenergy :: biofuels :: energy :: sustainability :: climate change :: GHG :: trade :: developing world :: EU ::

The central chapter of the report (chapter five) is entirely dedicated to the question of importing biofuels from the South on a large scale.

The European Commission's policy is to reduce Europe's current dependence on imported oil and gas. Diversifying fuel supply sources to include biofuels is one way in which the Commission believes it can achieve this objective. However, due to the lower costs of production in the developing world, domestic EU producers face considerable competition from imports.

The EU Strategy for Biofuels states that the EU will pursue a "balanced approach in ongoing and future trade negotiations" and will "respect the interests of both domestic producers and EU trading partners". It also gives a commitment that "market access conditions" for imported bioethanol will be "no less favourable" than under current trade agreements.

The Strategy insists that biofuels production in the developing world must be done in a way which is positive for the environment and which supports sustainable development for both feedstock and biofuels. One of the issues which the European Commission will consider in its review of the Biofuels Directive is whether only biofuels meeting minimum carbon emissions should qualify for the indicative targets.

The major factor in determining the level of imports of biofuels and biofuels feedstock will always be price. Lord Rooker explained that bioethanol made from wheat and from sugar beet produced in the EU costs 32 to 40 pence and 30 to 45 pence per litre respectively; whereas bioethanol made from imported sugar cane costs only 6 to 11 pence per litre. Malcolm Watson stated that the "cheapest source of bioethanol today is undoubtedly Brazil. It has a better climate than [the United Kingdom] for growing it, it uses sugar cane and, incidentally, it produces a very good carbon balance". The Worldwatch Institute stated that "high crop yields and lower costs for land and labour— which dominates the cost of these fuels—provide an economic advantage [to developing countries] that is hard for countries in temperate regions to match".

The impact of competition from developing countries on the EU's biofuel industry has varied between Member States. In some Member States generous tax breaks have facilitated both the growth of a domestic biofuels industry and imports to meet demand. Nonetheless, the EU as a whole still struggles to compete on price with countries such as Brazil for biofuels.



Example: Sweden imports from the South


For both bioethanol and biodiesel, Sweden's domestic production costs are higher than the European average, reducing its competitiveness with both EU and non-EU imports. Sweden has no domestic oil industry and already imports a considerable proportion of its energy needs, which presents a greater incentive to seek alternative sources. Sweden imports the majority of its bioethanol from Brazil.

Many Member States have taken advantage of preferential trade agreements to import significant percentages of biofuels. British Sugar believed that "imports of biofuels must be part of the mix available in any market but they should not be dominant… [In order] to allow the fledgling EU bioethanol industry to develop…tariffs should be maintained at their current levels and not be subject to erosion either through the WTO Doha Round negotiations or through bilateral deals".

The Food and Drink Federation stated that "market access concessions for bioethanol should be balanced and tied to developments in the EU market". On the other hand, Lyondell's policy on trade was that "unconstrained EU access to global markets is of paramount importance in building a sustainable and vibrant free market, and in acting as an essential catalyst to the improvement of EU production efficiency".

Doug Ward believed there was a problem with pursuing a policy based on importing substantial amounts of biofuels or feedstock. Highlighting the fact that one of the EU criteria for developing biofuels was energy security, he posed the question: "What is the security of supply if you are importing 60 per cent of your feed stock? You have defeated the purpose, when it is clearly possible [within the EU] to develop a much larger portion than that".

Peter Smith pointed out that "both Germany and France are largely operating off their own domestic crops".

We agree wholeheartedly with the view of Paul Hodson of the European Commission that "it is neither possible nor desirable to follow an autarkic route in which Europe would meet all its needs or all its objectives for biofuels with domestic production. On the other hand, we do not want the outcome to be one in which all of the needs or all significant parts will be met with imports, even if those imports are cheaper".

If energy security is a nation's main concern, those countries wanting to replace fossil fuels with biofuels may understandably seek imports from countries such as Brazil. A strong international market in biofuels is extremely valuable. Equally, a strong and competitive European biofuels industry is strategically and economically important. We thus support the European Commission's twin objectives of maintaining fair market access for imported biofuels whilst fostering a successful domestic biofuels industry. We do not believe that these objectives are incompatible.



The Environmental Costs and Benefits of Imports



Note to the reader: as you can see from the following debate, the Lords have a lot of homework to do, and there is more research needed to assess the GHG balances of biofuels produced in the South. At our website, we have often referred to existing studies, though, which address precisely these questions.

The EU Strategy on Biofuels notes that the fossil energy input for producing ethanol from sugar cane in Brazil is lower than ethanol produced in Europe. The International Energy Agency has estimated that, in comparison with fossil fuels, the carbon saving of ethanol from sugar cane is between 85 and 90 per cent. This compares with 20–45 per cent when ethanol is produced from grain and 30–50 per cent from sugar beet. The Swedish government believe the lower energy costs of sugar cane production make it more environmentally beneficial than European-produced feedstock. The 'energy balance' of Brazilian produced ethanol is therefore attractive to some countries seeking to increase biofuel consumption for environmental reasons.

On the other hand, the European Commission states in its Biofuels Communication that "in countries where a large-scale expansion of feedstock production is likely to take place, environmental concerns relate to pressures on eco-sensitive areas, like rainforests. There are also concerns regarding the effect on soil fertility, water availability and quality, and pesticide use".

Sean Sutcliffe expressed concern about fertiliser usage and nitrous oxide emissions associated with feedstock cultivation and biofuels consumption. We are aware that such emissions are many times more dangerous than those from carbon dioxide. However, Mr Sutcliffe recognised that "quite frankly, finding data on that is very difficult today".

Rory Clarke accepted that, while imports of either the raw material or the finished product from other countries would continue, it was important to "account in some way for the carbon benefit which is being delivered. When I read about areas in Borneo the size of Wales that are being slashed and burnt, virgin rainforest, to make way for palm plantations, then I struggle to understand the balance of what is being delivered here".

Concerns on these issues have also been raised recently in the House, in which it was claimed that deforestation removes some 12,000 acres of rainforest per day in Brazil alone. Oliver Harwood, Chief Surveyor, Country Land and Business Association, made a similar point, saying: "Tropical rain forest acts as a carbon sink: burning, logging and then ploughing it leads to very significant carbon emissions, so any potential benefit from growing cheaper renewable feedstocks on such cleared rain forest would never repay the carbon debt that you had built up by clearing it in the first place".

The same point was made in the House of Commons Environment, Food and Rural Affairs Committee's recent Bioenergy report: "Bioenergy is often said to be carbon neutral, on the basis that the carbon released on burning the fuel is equal to the carbon removed from the atmosphere when the crop is growing. However, carbon savings are affected by agricultural practice, production and processing methods, and transportation of the feedstock. Consequently, the carbon savings offered by biofuels may be reduced to varying degrees by the emissions incurred over the lifecycle of the fuels."

Clare Wenner, Head of Transport Biofuels, Renewable Energy Association (REA), agreed. "It is all very well being competitive on cost, but you have got to be competitive on carbon and sustainability as well". She also outlined the difficulties associated with sustainability assessment of imports— "they require huge buy-in from the international community to make them work... you have got to get the Brazilians and Indonesians with you".

Sean Sutcliffe, however, was opposed to the EU imposing mandatory carbon targets "until we understand the science a little bit better", and he believed that too much attention to carbon dioxide savings could kill the United Kingdom biofuels industry before it was properly established.

Malcolm Watson, on the other hand, stated that "we would support a measure which ultimately makes carbon reporting and all that goes with it part of the requirements on the oil industry when we use biofuels".

Clare Wenner referred to carbon accounting trials conducted jointly by the REA and the Home Grown Cereals Association based on models developed for the Assured Combinable Crops Scheme. We were informed by the REA that the trial had worked well and despite being time-consuming showed "it can be done", and that there is "no particular reason to believe that that could not be rolled out to the EU". Ms Wenner added, however: "Where I think we are really under some pressure is in how we actually account for the carbon from the different fuel chains which involve imports".

The Sustainable Development Commission also referred to its work with the Low Carbon Vehicle Partnership in "designing proformas for validating greenhouse gas emissions associated with primary crops from the land use change".

Peter Smith gave his support, stating that "materials used for biofuels should come from environmentally sound supplies, and we are working with various stakeholder groups, including Round Tables on soya and on palm, to improve our ability to source these raw materials sustainably".

Rory Clarke however raised the important issue of 'market displacement', whereby sustainability requirements for energy crops leads to unsustainable development of food crops. Any possible scheme would therefore have to develop a comprehensive approach to monitoring the sustainability of all feedstocks. The Worldwatch Institute felt that the "incremental development of such a certification scheme is probably the most feasible option, allowing for gradual learning and expansion over time... Criteria and indicators should be adaptable to the requirements of different regions".

The Sustainable Development Commission also advocated a system of "graduated incentives for carbon savings".

While imports to the EU are likely to constitute a significant proportion of both biofuels and feedstock for the foreseeable future, further steps will need to be taken to ensure that the overall environmental benefits of imported alternative fuels are properly realised. Although biofuel use produces less carbon dioxide emissions than use of fossil fuels, this may be partly, if not wholly, negated by environmental costs in their country of origin and by transportation to the point of use.

Even though Member States can seek guarantees from developing countries about the sustainability of the crops they are importing, accurate monitoring and evaluation is notoriously hard to enforce. A system of certification is therefore a viable means of ensuring sustainable development and environmental protection. Both the biofuels and oil industries clearly view this development as both necessary and workable. We wish to see the European Commission begin work on developing a European wide system of evaluation and certification of the lifecycle environmental performance of both imported and domestically produced biofuels.

The report recognizes that biofuels will be imported from the South, under sustainability criteria defined by the North. But, as the EU strategy wants it, importing from the South should not thwart attempts to build a domestic industry at the same time. Both can go hand it hand. This is what the report assesses in its further chapter.



Conclusion


At the Biopact, we are very glad that policy makers and parliamentarians are finally starting to assess the 'Biopact option'. A large body of research has been published on the environmental, social and economic sustainability and viability of biofuels produced in the South.

All these studies seem to point to the feasibility of scenarios in which large benefits, both for the EU and for the Global South, can be achieved. Now that the Biopact is on the British political agenda, we will be lobbying to get the case presented in a stronger way and to a broader audience. We will also be working on trying to get more research done on some of the questions that are still unanswered (GHG and energy balance of imported fuels, certification and sustainability criteria...).