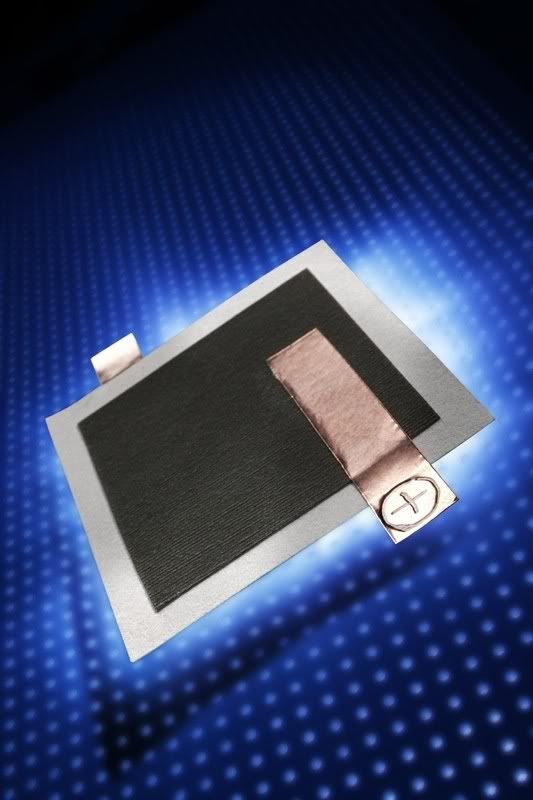 Most of us have heard of the
cradle-to-cradle
design philosophy, which comes down to creating products that can be re-used easily in an eternal cycle. The end of the life-cycle of one product, means the beginning of the life-cycle of another product (e.g. biodegradable products become fertilizer for new biomass; "waste" then becomes an obsolete concept). Part of the idea is to 'design for disassembly', to create objects and products in such a way that their constituent parts can be re-used easily either in entirely unrelated or in similar products.
Some futurists have begun to think that this new industrial revolution, a post-petroleum revolution, will see the development of a kind of "internet of things" - all the parts of the (biodegradable or interchangeable) objects in our world will be coded and connected; they will carry information about their composition, life-cycle and about their possible use in product contexts; "object hyperlinking" will connect these contexts with each other. The identification and information will be embedded into the objects by micro-tags. (See
Bruce Sterling's musings
on the "internet of things" - find it at his
Wired blog
- or have a look at this
BBC article
).
Connecting ideas on the bioeconomy, the cradle-to-cradle philosophy, and an internet of things opens up a world of new possibilities, and hints at a zero-waste, sustainable future. With the advent of RFID and nano-tags, these ideas have left the realm of science fiction. And we are even getting a step closer today: Finland's VTT Technical Research Centre
announced
it is developing biodegradable, mass-printed, micro-biofuel cells that could power the micro-tags of the future.
The Centre is creating an enzyme-based power source that converts the chemical energy bound in organic compounds (fuels) into electricity. The enzymes act as catalysts that facilitate the use of e.g. sugar and alcohols as fuels. VTT's invention is based on the use of the fungal laccase enzyme on the cathodic compartment. A patent on the solution, which has yielded a 0.7V voltage with a current density of 20 microampere per square metre, is pending. Laccase is also suitable for printable technology applications as it retains its ability to produce electricity even when printed on paper:
biofuels :: energy :: sustainability :: cradle-to-cradle :: design-for-disassembly :: internet of things :: biofuel cell :: tags :: bioeconomy ::

The Printable enzyme-based power sources are compact, inexpensive and disposable. Potential applications include sensors used in the logistics chain, temperature sensors for food products, adhesive medical sensors and printed screens.

The enzymes replace the traditional precious metal catalysts, and the fuel cells operate with good overall efficiency in standard pressure at ambient temperature. The ability to mass-produce the fuel cells as printable products will enable a dramatic reduction in costs. They are also disposable, thanks to the biodegradable raw materials and fuels.

The development of biofuel cells is being carried out within the framework of the Printable Miniature Power Sources project, in which the Helsinki University of Technology (coordinator), VTT and Åbo Akademi are acting as research partners. The later stages of the project concern the development of a mass production method based on printable technology. VTT is also continuing its research in an EU project concerned with the use of biofuel cells as a power source for biosensors.