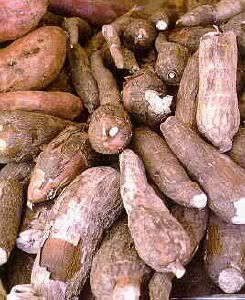 Rising oil prices do not only affect transport fuel costs, they also impact the many petrochemical industries that produce the countless plastic goods we use on a daily basis. The manufacture of fossil fuel based plastic products also contributes to CO2 emissions (when the enormous piles of plastic waste are incinerated), and it poses a series of environmental problems. Bioplastics are the obvious alternative, and more attention and research is being devoted to the sector each year. Such biopolymers and bioplastics are becoming an important part of what some call the
'bio-economy'
of the future - an economy based on CO2-neutrality, recycling, and oil-independence.
Thailand is one country where the interest in bio-based products is rising rapidly. The country even
hopes to become a leading producer
in the Asian biodegradable plastics industry over the next two decades, with a production capacity reaching 15,400 tonnes per year by 2021. Biodegradable plastic is not commercially produced in the country at present, but the
National Innovation Agency
(NIA) and Chulalongkorn University together with private sector, including the disposable plastic goods manufacturer the Thantawan Industry, hope to change all that.
They are conducting research into biodegradable compounds that can be blended with imported pellets. Compounds include agricultural crops -- such as cassava, rice, potatoes and sweet corn -- and mineral ores.
Thailand has an ample supply of the raw materials at low cost, said Arkhom Termpittayapaisith, the deputy secretary-general for the
National Economic and Social Development Board
(NESDB). Mr Arkhom said the NESDB would implement a national roadmap for the future development of the industry from 2007 to 2021. Cassava would be promoted as the key material for the production of biodegradable plastic in the next few years. "Cassava has been chosen because the crop's price is competitive, compared with other starch crops such as potato, maize and wheat," he said at the recent
InnoBioPlast Conference 2006
.
Last year, cassava starch cost US$180 per tonne, while the price of potato starch and maize starch were similar at about $420 per tonne. Wheat starch is $380 per tonne, based on
AgriSource Co Ltd
figures:
biomass :: bioenergy :: biofuels :: energy :: sustainability :: bioplastics :: biopolymers :: biodegradable :: cassava ::


The NESDB expects to see a consistent supply of 22,000 tonnes of cassava per year consumed by the biodegradable plastic industry in 2021, said Mr Arkhom.

Phietoon Trivijitkasem, chairman of the Thai Bioplastic Society, estimated that the targeted cassava output could be used for manufacturing a total of 15,400 tonnes of biodegradable plastic.

"The threat to the biodegradable plastic industry in the future would be that farmers may prefer to sell cassava to ethanol producers instead of to bioplastic manufacturers," said Mr Phietoon, who is also the chairman and chief executive of Thantawan Industry.