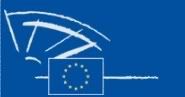 We continue the story of European MP's calling on a ban for biofuels derived from 'deforestation crops', such as palm oil (for biodiesel) and sugarcane (for ethanol). Their arguments are sound but too general (in many cases, sugarcane plantations are not based on deforestation; in-depth research by the IEA suggests that
sugarcane ethanol is 'sustainable'
, fulfilling the stringent sustainability criteria of European governments).
So far, several stakeholders have commented, but none from the countries that actually produce these biofuels. We are interested in their reaction, but we assume that it will come down to critiques about Europe and America's own
historic 'deforestation debt'
, that nobody can stop countries in the South from selling to China, India and to each other. Moreover, they will argue that the Euro-MP's attack is a classic attempt to start a process of creating more market barriers so that producers from the South cannot get access to the European market, the world's largest.
Besides criticizing first generation biofuels based on environmentally problematic tropical crops, the focus in Europe is now shifting towards second-generation biofuels (cellulosic ethanol and biomass-to-liquids through gasification). Let's listen to some reactions:
Speaking at a
European Conference on Biorefinery Research
on 20 October 2006, Finland's Minister of Trade and Industry (Finland holds the rotating EU presidency) Mauri Pekkarinen said:
"First-generation biofuels, largely based on biomass crops, can be used to take the first major step towards bioenergy-based transport. Nevertheless, making big strides in the adoption of bioenergy in transport will require the development of second-generation biofuels and the shift of the main source of raw materials for energy from arable land to forests and peat bogs."
Energy Commissioner
Andris Piebalgs said:
"Second-generation biofuels can considerably widen the feedstock options and provide for a far larger potential of market share than the 5.75% currently envisaged for 2010 in the Biofuels Directive."



Environment Commissioner
Stavros Dimas added:
"Second generation biofuels seem to have much lower overall greenhouse gas emissions and other environmental impacts than the first generation biofuels that dominate production in the EU today…They also offer higher potential for production and cost reductions, as they can be based on biowaste with fewer competing end-uses. Although most governments believe that exploiting first-generation biofuels is a necessary step while awaiting further progress in second-generation biofuels, the Danish government is of the opinion that promotion of biofuels at the Community level should be concentrated around the development and marketing of the more cost-efficient second-generation biofuels."



Danish Environment Minister Connie Hedegaard has even criticised what she terms "the hype over biofuels", saying:
"People think that just because something gets a 'bio' label then it must be green."
Note: in all cases, we don't; we would like to label them 'red'. They offer a chance to lift millions of the poorest farmers in the South out of poverty - provided markets in the North lower their subsidies and tax advantages for their own (very) inefficient biofuels.
Volkswagen Chairman Dr. Bernd Pischetsrieder is calling on politicians to develop a tax model that gives second-generation biofuels preference, saying:
ethanol :: biodiesel :: biomass :: bioenergy :: biofuels :: energy :: sustainability :: biomass-to-liquids :: deforestation :: palm oil


"The present assessment regarding the sustainability of first and second-generation biofuels is entirely unsatisfactory, both in economic and environmental terms. One biofuel is not the same as another: some first-generation biofuels can best be described as a 'wolf in sheep's clothing'. Some of them have a worse CO2 balance than conventional gasoline fuels, but nevertheless still bear the name of 'biofuel'. First-generation biofuels receive tax incentives from scarce budget resources and consequently constitute a bad investment. That cannot be considered sustainable in either the ecological or the economic sense of the word."

Envrironmental groups also mention the importance of the second generation of biofuels. WWF points out that "demand for agricultural and other commodity feedstocks for first-generation bioenergy production is already dramatically changing production and trade patterns", driving environmental changes and driving up food prices. It believes that investing in second-generation biofuels will lead to greater GHG reductions, larger potential cost benefits and more sustainable land use.

Jeremy Tomkinson, chief executive of the UK National Non-Food Crop Centre (NNFCC), shares these concerns: "If you are chopping down huge areas of rainforest in order to grow palm oil, not only is the palm oil not very environmentally friendly, think of the damage to the area's biodiversity." He believes second-generation fuels are the answer but notes that two barriers must to be tackled before second generation biofuels arrive at the pumps - technology and cost. "For a world-scale BTL (Biomass-To-Liquid) plant, you are looking in the region of £200m. Currently, a 250,000-tonne biodiesel plant costs about £50m, so that is a big difference for the same amount of fuel." But he believes "BTL really could be the way forward", thanks to its environmental advantages.

However, European farmers represented by COPA-COGECA, who are benefiting from increased employment thanks to the cultivation of biofuel crops, are lobbying for bigger incentives to produce bioethanol fuels and to increase quotas of biodiesel in diesel.



More information:



Euractiv: Can biofuels cure our oil dependency? - Oct. 24, 2006