Quicknote South-South cooperation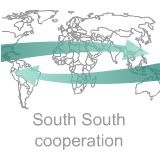 A bilateral investment and trade meeting held between the Philippine and Chinese chambers of commerce resulted in the island state attracting several ethanol investments from its giant neighbor. President Gloria
Macapagal-Arroyo is touring China
and actively tries to attract foreign investments in the sector. After months of vivid debates, the Philippines recently finalised its biofuels legislation (
earlier post
).
Agriculture Secretary Arthur Yap
said
the Philippines and China will sign two memoranda of understanding and a memorandum of agreement on the setting up of three ethanol fuel plants in the country, which will involve the development of thousands of hectares of land for sugar cane. Earlier research indicated that the island state has considerable potential to develop a sugar cane based bioenergy industry large enough to export fuels (
earlier post
).
The MOUs cover the construction of two ethanol plants in Negros Island in the central Philippines (maximum output capacity of respectively 120,000 and 150,000 liters per day) will be entered into by the Philippine government and the China Machines Engineering Corp. Some 10,000 to 12,000 hectares of land will be developed for the projects. Meanwhile, the MOA seeks to construct a 150,000-liter a day ethanol plant in Zamboanga del Norte province in the south, Yap said.
The MOU's on ethanol investments and cooperation are part of a larger package consisting of 10 agreements, covering a range of sectors, from mining, tourism and fisheries to culture and banking. Between 2001 and 2005, Philippine trade with China grew at an annual rate of 41.9 percent.
The Philippino-Chinese agreements signal a continued drive towards greater South-South exchanges in the bioenergy sector (see our
Overview of biofuel cooperation agreements in the Global South
) [entry ends here].
ethanol :: bioenergy :: biofuels :: energy :: sustainability :: sugar cane :: South-South :: China :: Philippines ::