Quicknote bioenergy technology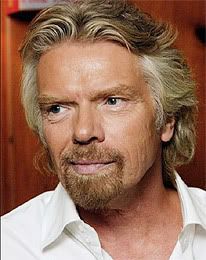 The British entrepreneur and Chairman of the Virgin Group Sir Richard Branson recently announced that the next ten years of profits from his transport business will be used to fight climate change. That will amount to something in the region of 3 billion US Dollars. And with his new Virgin Fuels business he hopes to improve and make new fuels such as cellulosic ethanol and biobutanol.
A quote: "I hope oil prices reach a hundred dollars per barrel soon."
In this edition of the BBC World Service's
'Global Business' program
, Peter Day talks to Richard Branson about his plans and both their environmental and business viability [entry ends here].
ethanol :: biodiesel :: biomass :: bioenergy :: biofuels :: energy :: sustainability :: Branson :: cellulosic :: butanol :: biobutanol ::