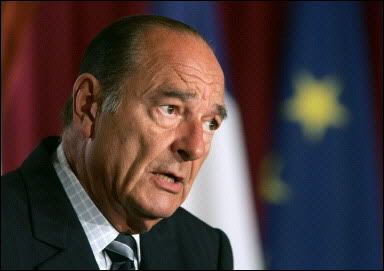 Several developments in France show that the country is speeding up its efforts on biofuels. For Biopact, these steps are a mixed blessing.
The good news is that France is building a
distribution infrastructure
for biodiesel and ethanol, with the Ministry of Finance pledging support "without reservation" for the development of E85, a fuel made of 85% ethanol as "the first fuel of the post-oil era". Large-scale development of E85 should first and foremost serve the interest of consumers by remaining cheap. It will also serve France's energy independence. Concretely, from 2007 onwards, 500 to 600 ethanol pumps will be built in France, at the 'grandes autoroutes' network which connects most cities of the country with Paris.
Secondly, minister Thierry Breton announced that
French car makers have committed to investing in flex-fuel cars
that can effectively use the E85 fuel. He projects that by 2009,
half of all new cars sold in France will be flex-fuel cars
. If this level of market penetration can indeed be realised, the country's ambitious
biofuels plan
stands a chance of succeeding.
These two developments are good news, because it means that a green fuel infrastructure and fleet is going to come into existence. Our goal, however, is to have the actual fuel coming from the developing world. It is on this point that a third development is threatening. President Jacques Chirac
announced
today that France will defend biofuel subsidies for its farmers. France is a recipient of funds under the EU's Common Agricultural Policy, the subsidies of which many see as a huge barrier to the development of agriculture in the Global South.
The recent 'Doha Development Round' of
trade negotiations collapsed
precisely because neither the EU nor the US were prepared to lower their agricultural subsidies. Some have said
biofuels and bioenergy may offer the key to break this deadlock
, even though if it simply means that agricultural subsidies are going to be replaced with biofuels subsidies, not much will change. Chirac's announcement contains a first and disappointing hint that this may actually be the future course of the EU.
Chirac called on the EU on Thursday to start planning for a future of non-food-based farming, saying that agriculture must remain "at the heart of the European ambition." Meeting with farmers, Chirac set out what he said were the "new frontiers" of agriculture — based on bio-technologies and non-food-based farming — and a continued central role in farming for France. While farmers leave the profession in growing numbers, agriculture remains "at the heart of this century's challenges ... and France is one of the best placed countries in the world to take it up," the president said.
France is an EU agriculture leader and its farmers are among the top beneficiaries of EU subsidies. Paris has scuffled with partners to maintain its hefty subsidies to farmers. Chirac warned that reforms of the EU's Common Agriculture Policy, or PAC, as well as financing, must not be thrown into question "until 2013 included," a reference to the EU budget of 2007-2013:
ethanol :: biodiesel :: bioenergy :: biofuels :: energy :: sustainability :: subsidies :: European Union :: France ::

At the same time, the World Trade Organization plans to eliminate farm export subsidies by 2013, including those in Europe, the United States, Canada and Australia.

For the period after 2013, "the new CAP must maintain community preference and public aid for the social and environmental aspects of agriculture," he said. Above, all it must expand to include non-food products.

He asked that European agriculture experts begin reflecting "starting now" on the farming of the years 2015-2020 and called for a European conference on the future of agriculture.

"I say it firmly. Europe was largely built on agriculture. It must remain at the heart of the European ambition," Chirac said.


More information:

BBC News: Chirac pushes for biofuel farming - Oct. 6, 2006
http://news.bbc.co.uk/2/hi/europe/5412528.stm

International Herald Tribune: French president pleads for non-food agriculture of future - October 5, 2006

Le Monde: Thierry Breton : "Un véhicule sur deux roulera au flexfuel en 2009" - Oct. 3, 2005.

Euractiv: France to gear-up biofuels use from 2007 - Sept. 28