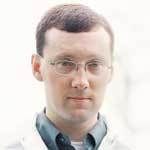 It has become common to divide biofuels into 'generations', depending on the crop or the conversion technology involved. 'First generation' biofuels consist of unmodified sugar, starch or oil crops being used to make ethanol or biodiesel, by utilizing the easily fermentable parts of the crop (in the case of ethanol) or by transesterifying seed oil. 'Second generation' biofuels rely on advanced bioconversion techniques, such as the enzymatic breakdown of ligno-cellulose to make ethanol. That way, much more biomass is available as a feedstock. In 'third generation' biofuels, the energy crops or the bioconversion agents (bacteria, micro-organisms)
themselves
have been bio-engineered in such a way that the bioconversion process becomes more efficient. For woody crops for example, the lignin structure may be altered so that it breaks down 'on command' and releases the sugars needed, much easier.
In its "Young Innovator" series, the MIT Technology Review has an interesting
interview with Michael Raab
, a 33 year old bioengineer who is working on such 'third generation' biofuels.
In the US, fuel ethanol is made almost exclusively from corn kernels, and it provides little more energy than raising, harvesting, and processing the corn consumes. Determined to help wean the world off petroleum, Michael Raab is putting enzymes into corn that will make it easier and cheaper to convert the entire plant--kernels, husk, stalk, and leaves--into ethanol. These proteins allow processors to break the complex carbohydrates that make up most of the corn plant into simple sugars that can be easily fermented into ethanol.
What is your company, Agrivida, doing?
Raab: We're taking the processing enzymes used to break down the leaves and the stalks and reëngineering them so they have no activity when they're in the plant. Then after you harvest the leaves and stalks, you can discretely activate the enzymes with a mechanism that we can control; we are using increases in temperature and acidity that coincide with normal ethanol-processing conditions.
Why is it important to design these enzymes to be inactive until needed?
Putting enzymes in plants is not a new idea, but it has not been very successful because the enzymes have a dramatic negative effect on plant development. Our engineered enzymes get around this problem by delaying their activation, which allows the plants to grow normally:
ethanol :: biodiesel :: biomass :: bioenergy :: biofuels :: sustainability :: bioconversion :: bio-engineering :: enzymes ::




How does this process improve ethanol production?


Our enzymes allow us to more efficiently process the plant, which increases ethanol yields per acre by about 50 percent while decreasing costs per gallon by about 30 percent. In a commodity market that is growing as fast as ethanol is, that's a huge deal.



Will this process work on other plants?


We are beginning with corn; once it's proven there, we will transfer the traits into other crops, such as switchgrass, poplar, and sugarcane. That will allow geographic regions other than the Midwest to make ethanol, which decreases transportation costs; it also expands growing seasons and provides farmers with greater alternatives in their crop selection.