Water hyacinth (
Eichornia crassipes
) is a beautiful plant, but is considered to be one of the world's most destructive and unbeatable weeds. It clogs up rivers, hydroelectric plants, waterways and entire lakes, killing aquatic life, hampering river transport and fisheries, endangering the livelihoods of millions of poor people in the tropics.
According to a
study
produced by the
World Conservation Council
(IUCN), the United Nations Environment Program (UNEP), and the
Ramsar Convention on Wetlands
, the water hyacinth is now the world's most destructive pest, costing billions of dollars in damages each year.
Due to its ferocious biomass growth rate (up to 17 tonnes per hectare per day, doubling its biomass each week!), it colonizes water bodies in a matter of days, laying immense and dense carpets of flowers over the water. One flower produces up to 1000 new plants in under 50 days...
Originating from South America, the water hyacinth is now found in all major tropical rivers and lakes of the world. There's a long history of attempts to control the species, from mechanical destruction over manual harvesting, to, more recently, biological control through a species of beetle which lays its eggs in the plant on which those eggs feed. One colonial administrator working in the Belgian Congo, tasked with coordinating a grand campaign to destroy the hyacinth, even wrote a bizarre autobiographical novel about it (
Congo Ya Sika
), narrating his encounters with crocodiles, cannibals and Congolese curses while trying to battle the flower (a battle he lost, by the way.)
In short: water hyacinth is a major problem in the tropics, and it produces a lot of nasty biomass.
Could it be used as a bioenergy and biofuels feedstock perhaps? Indeed, it could:


First of all, let's see how creative people are and how they are making the best of the pest that seems to be indestructible.

People have experimented with using the water hyacinth as a substrate for mushroom production. This seems to work for a wide variety of mushrooms (e.g., oyster mushrooms), and the plant offers a high biological conversion efficiency.

Others claim it makes for an excellent bio-fertilizer: water hyacinth biomass accumulates a great amount of inorganic mineral nutrients necessary for other plants. When its biomass is pelleted together with local rock phosphates, it seems like it makes a good fertilizer. Some say its use will reduce over-dependence on imported fertilizers, promote agricultural productivity and profitability, and enhance food security for several regions that suffer under water hyacinth invasion.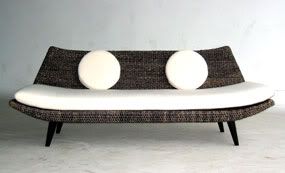 More recently, smart small African entrepreneurs have started making beautiful pieces of furniture from it. When compressed and dried, the hyacinth's fibrous stalks generate soft but strong fibres, which can be used for manufacturing paper, mats, and various categories of domestic furniture. Check out these nice examples.

Sewage and biological waste-water treatment: by virtue of its high photosynthetic efficiency, with the associated photosynthetic oxygen production, water hyacinth has great potential for use in sewage treatment. Water hyacinth absorbs nutrients voraciously and enhances evaporation through transpiration. Growing water hyacinth in effluent streams has proved to be a successful treatment technology.

For more on some of these uses, check out the Swedish Development Agency's report [*.pdf] on utilisation and control of Water Hyacinths.


Now let's get to where things interest us. Biogas production. Water hyacinth's abundant biomass can be used to produce renewable energy locally, simply fermenting it in anaerobic digester.

Biogas production from manure and from sewage and agricultural wastestreams has been studied well. For water hyacinth, the literature is scarce, but some (such as this one, this one [*.pdf], and another one by the FAO) exist and they suggest the weed to make for a great biogas feedstock.

Some conclusions:

1. the total amount of gas produced from Water hyacinth is about one and a- half time higher than the Cow dung per gm volatile solid.

2. a blend of Water hyacinth and Cow dung in the ratio of 2:3 by weight is most suitable for biogas production.

3. Addition of very little amount of lower volatile fatty acid particularly acetic acid facilitates the gas production. This finding is very helpful for projects at the village level, where farmers often use biogas plants. In many villages all over the tropics, farmers produce sugar (from many different plants such as palm sugar, coconut, sugar cane or other local plants). If the leftover of the process of making sugar juice is kept for fermentation for a few days the content will be highly rich in acetic acid. The addition of this left over would circumvent the problem of lower gas production during the colder nights and biogas plants could run successfully during all the seasons.

4. The rate of production of biogas from Water hyacinth is higher as compared to Cow dung slurry. However, the fermentation process takes a longer time period in the case of Water hyacinth. The kinetic studies performed with Water hyacinth + inocculum show that gas production rate increases twelve times in a very short period of five days in comparison to Cow dung + Water hyacinth (20 – 40 days) systems.

5. The digested slurry can be used as useful chemical free eco-friendly fertilizer.


We can imagine many local farmers in the tropics benefiting from using this abundant resource. Harvesting the crop might be labor or energy intensive, but this cost is offset by the fact that a major pest is destroyed while at the same time yielding energy. Most of the poor countries where the hyacinth is a major problem, do not have the funds to launch targetted control campaigns. So it might be crucial to introduce basic biogas technology to places where the weed destroys fish stocks, clogs up water ways or threatens small hydroplants. That way, investments in removing the weed become more economic.

This is just a first exploration of the use of water hyacinth as a bioenergy feedstock. Here at the BioPact we try explore bioenergy in the tropics in all its forms. Access to energy for the poor is one of our priorities. We think this case of turning a pest into profit, is worth looking into further.

Laurens Rademakers