Quicknote: bioenergy blogs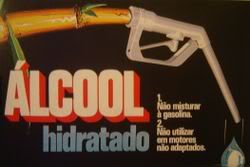 Here at the BioPact we cover news about biofuels from the Anglophone, the
Hispanic
, the Francophone and the
Lusophone
world. In the latter section, we obviously often refer to stories from Brazil.
The country's ethanol programme is the talk of town, nowadays. But clichés about it abound. Biofuels ally Henrique Oliveira from Detroit thought it was time to change that. And so he recently started
Ethablog
.
As Henrique writes, "Ethablog breaks and analyzes news from the Brazilian ethanol industry. It also presents information on the country's successful 31-year experience with a large ethanol-powered fleet."
As far as we can tell, Ethablog is the only resource in English that analyses and presents ethanol news straight from Brazil. So when you're discussing it with collegues and friends, show off some of that inside knowledge you gained from reading Henrique's blog.